New projects are often both thrilling and terrifying! Our Behind the Mic podcast has given us a little of each as we wrap up week #2. We're delighted that each of the episodes—from Stephen King's THE OUTSIDER to CRAZY RICH ASIANS—went out on schedule. There are many new quirks to learn in our publishing system. Our bonus episode with Jo Reed's wonderful conversation with LeVar Burton was a great addition to the daily 4-minute audiobook highlight. We know that listeners will continue to enjoy LeVar's thoughtful and inspiring comments throughout the month.
If you haven't yet given us a rating on Apple Podcasts, or a review—please do this now. Your feedback makes a big difference in our visibility to others.
Tuning into the podcast episodes this week, AudioFile Publisher Michele Cobb chats with Jo Reed to recommended an interesting crop of 5 audiobooks. Here's what you missed: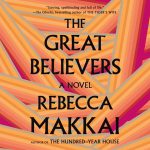 THE GREAT BELIEVERS is a Pride-month breakout book and appeared on the National Book Award longlist for Fiction this morning. Two stories run parallel throughout this thoughtful audiobook, one unfolding during the early days of the AIDS epidemic in Chicago and the other taking place in a more contemporary time in Paris. A listen with strong emotional impact.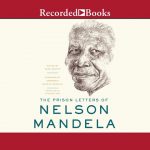 With 2018 marking the centenary of Nelson Mandela's birth, AudioFile discusses THE PRISON LETTERS OF NELSON MANDELA. Narrator Atandwa Kani played young Mandela in the film "Mandela: Long Walk to Freedom," and more recently acted in "Black Panther." Mandela's letters will tear at listeners' hearts, and Atandwa Kani's narration is not to be missed.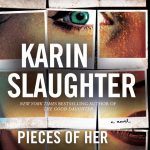 Michele brings her personal insight into Karin Slaughter's latest thriller, PIECES OF HER. Here's an audiobook that snares us in a labyrinthine web of lies, deceits, betrayals, and truths that span decades. This engrossing listen explores relationships and secrets between mothers and daughters and will have you glued to your earphones.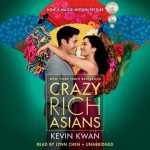 Either before or after you see the blockbuster movie CRAZY RICH ASIANS, listen in as we revisit the romp of the audiobook version written by Kevin Kwan. The satire of the novel is at the heart of the story and part of the fun. Narrator Lynn Chen enlivens a broad cast of characters. Don't blame us if you laugh out loud while listening to the excerpt in this podcast episode!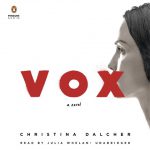 Narrator Julia Whelan simply channels the emotions of VOX. For fans of frighteningly believable stories, don't miss today's recommendation—a debut novel. We imagine ourselves in a world where half the population is allowed to speak only 100 words a day. A must for fans of THE HANDMAID'S TALE.
Subscribe to our podcast to find your next great listen, or just to listen in to the conversation about the best audiobooks of the week.