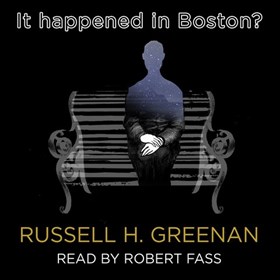 Certain books have the spellbinding quality of placing such trust in you as a reader that you feel they were written for you alone. They are intimate and confessional, creating an entire world which pulls you in, and weave an enchantment which continues to fascinate you long after you reach the end.
Russell H. Greenan's debut novel from 1968, the brilliant, audacious cult classic IT HAPPENED IN BOSTON?, is one of those books for me. When I first discovered this swirling tale encompassing art, genius, love, madness, betrayal, God, and murder, I was still in my teens. It took up residence somewhere in the recesses of my mind and has dwelt there, quietly palpitating, ever since.
"Lately I have come to feel that the pigeons are spying on me."
From that opening line Greenan's book hooked me with its dense interiority and clever wordplay, its strangeness, and what emerges as the perfection of its construction. I identified with the nameless narrator, and that I did so despite some of the shocking acts he ultimately commits is a testament to Greenan's ability as an author. And I loved that the vocabulary was so far above my head that it permanently expanded my awareness.
The novel received glowing reviews when it came out, yet it seemed to have quickly disappeared, consigned to the shelves of libraries and used bookstores, waiting to be discovered anew. Over the decades I have returned to it several times and have been a quiet advocate for it. I was thrilled when celebrated writers such as Anne Tyler and Jonathan Lethem publicly sang its praises. I had a role in its being republished as a Modern Library edition in 2003. I wanted to share it with as many people as possible.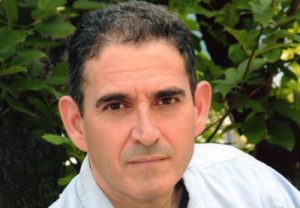 When my acting career led me to begin narrating audiobooks, I wondered whether I might someday be fortunate enough to be chosen to give voice to Greenan's novel, which had never been recorded in audio. As time went on and I gained experience, one day it struck me: Why not do it myself, rather than wait for it to happen? I had never published an audiobook before, but with all the changes in the marketplace, publishing a one-off wasn't unheard of. Why not take the risk?
I found a way to reach the author and acquaint him with my desire to narrate his work. An enthusiastic note soon arrived from Mr. Greenan, who was grateful for my efforts on his behalf, saying that the audio rights would revert to him the following fall on his 88th birthday. He hoped we could work something out then.
Calling on narrator and producer colleagues who had undertaken similar labors of love brought valuable insight on the wide variety of expertise and considerations to bring such a project to a successful completion. Big thanks to Stefan Rudnicki, Scott Brick, Jeffrey Kafer, Grover Gardner, and Tavia Gilbert.
When Mr. Greenan's 88th finally arrived in 2013, his daughter and I negotiated an agreement for the exclusive rights to create an audiobook of his work, to be released simultaneously with the new ebook and Blurb editions she was publishing independently. Blackstone Audio enthusiastically signed on to be my partner in manufacturing, marketing, and distribution, and were a joy to work with while I wore my producer's hat. Once the ink had dried on all the contracts, and the extensive pronunciation research was complete, I entered my recording booth with the manuscript and–at last!–began narrating.
The audiobook of IT HAPPENED IN BOSTON? officially released in 2015. My first, and perhaps only (although I'll appropriate Greenan's question mark here), foray into audiobook publishing had wonderful support from the online book community and the press in spreading the word. I am tremendously grateful to the good Mr. Greenan for entrusting his creation to me, and to Blackstone for helping me realize my dream of performing IT HAPPENED IN BOSTON? in audio. This audiobook and the new ebook and print editions, arriving nearly fifty years after it was first published, makes this amazing novel readily available to a new (and I hope, wide) audience of listeners and readers.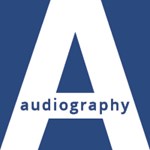 Robert Fass is an actor who has recorded over 100 audiobooks across a wide variety of genres including History, Sci-Fi, Journalism, Young Adult, Mystery, and Literary Fiction. Along the way he has received two Audie awards and multiple Earphones awards and was listed among AudioFile's Best Audiobooks of the Year in 2011, 2012, and 2013. He is also a writer and photographer. He lives in the Bronx.
This AudiOpinion has been edited from its original longer form in the print issue of AudioFile Magazine, April/May 2015.
© AudioFile 2015, Portland, Maine