October is the month for spine-tingling listening. Whether you're on the road to do some leaf peeping, sipping a warm drink by the fire, or getting lost in a corn maze, these YA titles will make immersive companions for your Halloween experience.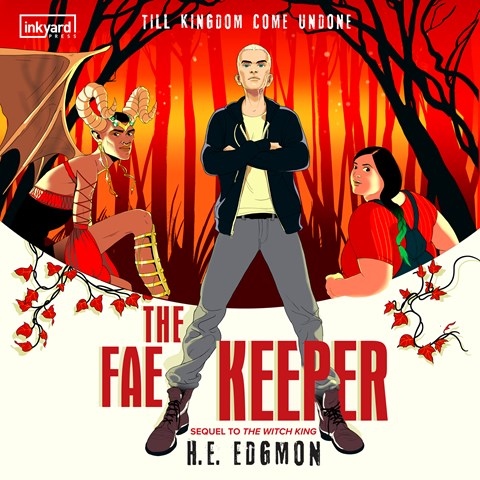 Dani Martineck narrates the exciting conclusion to the Witch King duology, THE FAE KEEPER, where trans witch Wyatt and his fae king boyfriend must work together to end the oppression witches face from the hands of the other fae. Martineck utilizes a variety of vocal skills to depict a large cast of characters, including accents, tones, and cadences, so listeners are sure to never lose track of who is speaking. Their depiction of Wyatt in particular is stunning, fully embodying his snark and quick anger, but also the emotional turmoil of a teenager with a messy, traumatic background trying to heal. Full of dark magic, this audiobook will lead listeners on an emotional rollercoaster to a satisfying conclusion.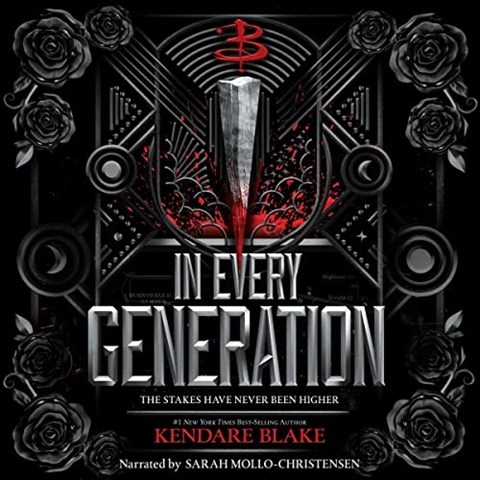 Read by Sarah Mollo-Christensen, IN EVERY GENERATION is the audiobook that takes "Buffy the Vampire Slayer" fanfiction to another level. The annual Slayer convention suffers a devastating attack, and every single Slayer, including Buffy, is presumed dead. Frankie Rosenberg, daughter of powerful witch Willow, is just learning how to use her own magic when the power of a Slayer awakens inside her. The first ever Slayer-Witch, along with a new generation of "scoobies," must work together to stop the Hellmouth from reopening in Sunnydale. Mollo-Christensen fully captures the melodrama or the original show, delivering moody teenagers with the perfect amount of youthful angst. I was particularly impressed with her ability to emulate the accents and cadences of the original actors in the show. This audiobook is a delightful romp for nostalgic fans, and there's enough context for those unfamiliar with the franchise to enjoy as well.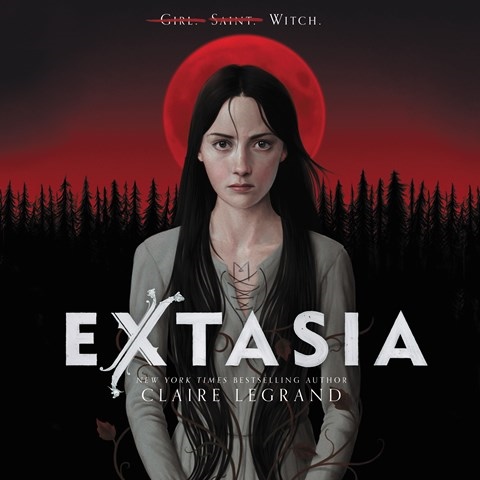 Narrator Emily Lawrence's performance of EXTASIA by Claire Legrand will chill you to the core. This witchy, Earphones Award-winning audiobook begins with Amity, a freshly canonized Saint in the pseudo-Puritan cult of Haven. The title gives her the chance to rid her family of her mother's shame, and perhaps prevent the deaths of more men in her village. Unfortunately, it also means suffering abuse from an entire town taught to prevent sinning by taking out their frustrations upon the saints. Lawrence's narration has an allure that juxtaposes a gentle, budding sapphic romance with the beckoning witches of the woods. She conveys Haven's cultish rhetoric with an authoritative voice full of conviction. This audiobook is full of righteous fury, and Lawrence's narration is the perfect companion.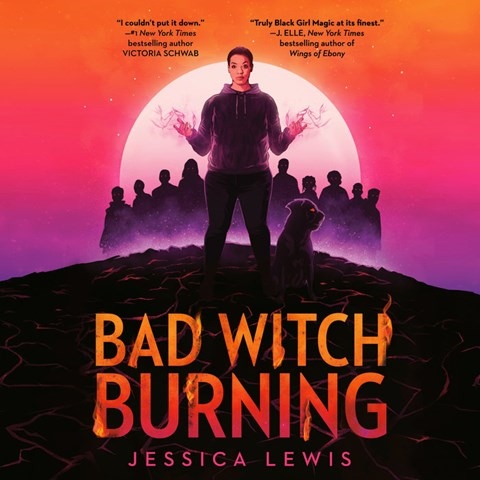 Kamali Minter's passionate performance in BAD WITCH BURNING enlivens a compelling character that finds herself in increasingly dire situations. Katrell is neglected by a mother more interested in her violent boyfriends than working to support the two of them. Katrell's ability to speak with the dead is lucrative enough to keep the lights on, but the physical toll on her body and unexcused absences from school are piling up. Minter's depiction of Katrell's desperation to support her family, agonizing self blame, and grief make for a vividly realistic and heart-wrenching listen. Her vocal versatility allows her to switch seamlessly between characters full of inward malice and outward kindness in one scene, and the confused ramblings of resurrected loved ones in the next. I found this audiobook nearly impossible to pause.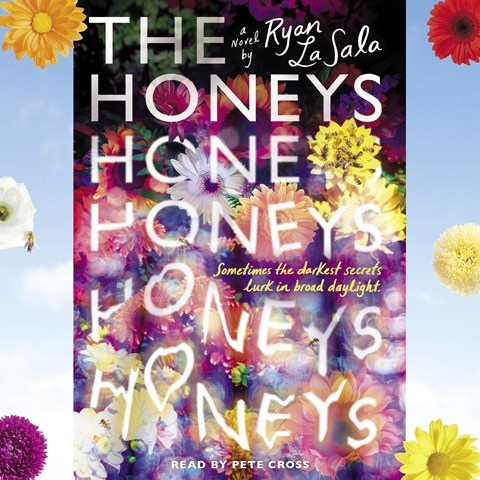 For a particularly immersive experience, THE HONEYS uses subtle sound effects and music to enhance Pete Cross's compelling narration. This Earphones Award winner focuses on Mars, sent to the prestigious summer academy that his twin sister attended before her horrific death. Mars's genderfluidity is contrasted by a social environment riddled with traditional gender roles and toxic masculinity. But if he has any chance of uncovering his sister's secrets, he must befriend the popular girl group known as the Honeys, who maintain the beehives. Cross emotionally connects to the anguish and terror of the characters, intensifying the uneasy atmosphere and building suspense through each twist in the narrative.
Alex Richey is an AudioFile reviewer and a library technician in Maine.