Every year, the Audio Publishers Association's Audie Awards make for a joyous celebration of all of the work and heart that goes into making excellent audiobooks. In a recorded conversation, AudioFile publisher Michele Cobb spoke with this year's three Young Adult Audie Celebrity judges, Jerry Craft, Melissa de la Cruz, and V.E. Schwab. Watch the video below to learn about their experiences judging among five excellent contenders for this year's best YA audiobook, insights into their audiobook listening, and how hearing their own audiobooks has influenced their writing styles.
Watch the 2021 virtual Audies gala live on the Audio Publisher's Association YouTube channel on March 22 — the red carpet starts at 8:30pm ET. The finalists for this year's Young Adult Audie Award are: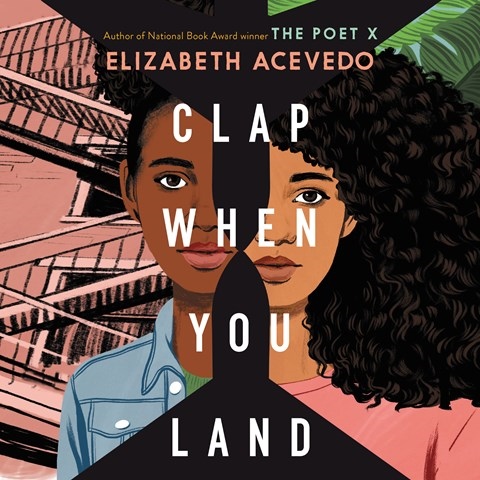 CLAP WHEN YOU LAND
by Elizabeth Acevedo, read by Elizabeth Acevedo, Melania-Luisa Marte
Harper Audio
AudioFile Earphones Award
Melania-Luisa Marte narrates the first-person free verse of Camino, the Dominican daughter of a man who has died in a plane crash. Elizabeth Acevedo delivers the alternating verses of his other daughter, Yahaira, who lives in New York. Neither sister knows the other exits until their father's death. Both narrators create a beautiful duet of the girls' raw and lingering grief, forgiveness of their beloved and imperfect father, and nascent sisterhood.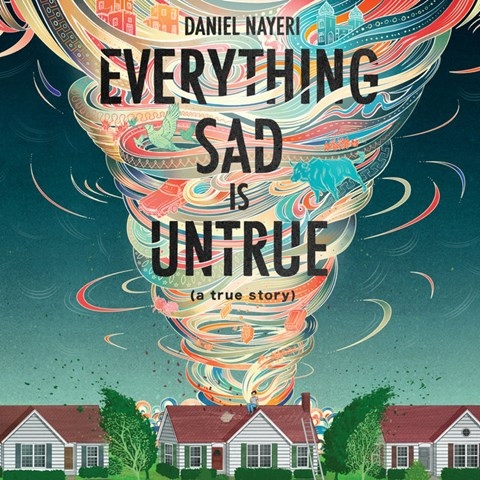 EVERYTHING SAD IS UNTRUE
by Daniel Nayeri, read by Daniel Nayeri
Listening Library
AudioFile Earphones Award
The author intrigues from start to finish with his powerful memoir. Both Daniel Nayeri's narrative and his narration express the innocence, tenderness, humor, and losses of the 12-year-old refugee he once was. He captivates listeners with a patchwork of compelling memories and stories woven from Persian histories and myth. Nayeri blends his heart and humor with a poignant voice to deliver these gripping tales.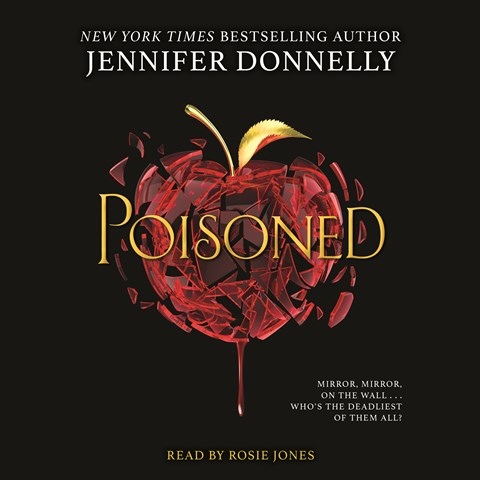 POISONED
by Jennifer Donnelly, read by Rosie Jones
Scholastic Audiobooks
This elegant performance by Rosie Jones is a reimagining of the story of Snow White. Princess Sophia's heart has been cut out and stolen by the queen's huntsman, and with the help of seven allies, she's on a quest to get it back. Jones's enchanting voice is perfect for this fantasy, and she maintains an intense level of suspense throughout Sophia's journey.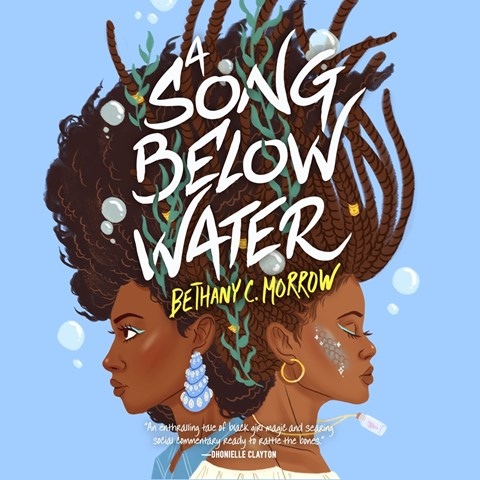 A SONG BELOW WATER
by Bethany C. Morrow, read by Jennifer Haralson, Andrea Lang
Macmillan Audio
Narrators Jennifer Haralson and Andrea Lang deliver a contemporary fantasy with a focus on social justice. Tavia, a siren whose magical power to control others must be kept secret, is portrayed with gentle vulnerability by Haralson. Effie, depicted warmly by Lang, is afflicted with a strange skin condition and has no clues about her heritage. These best friends navigate high school drama, crushes, and the secrets their families keep from them. A leisurely pace gradually intensifies as a suspected siren's murder trial unfolds.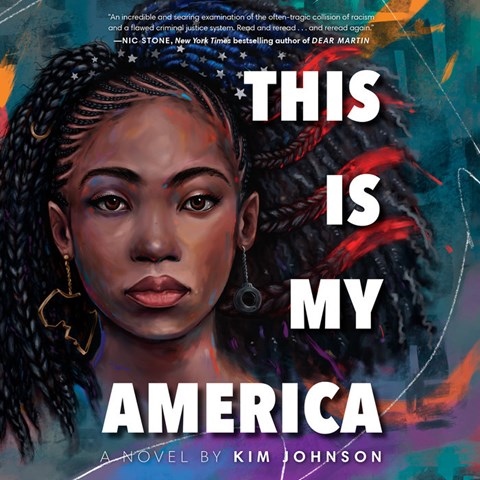 THIS IS MY AMERICA
by Kim Johnson, read by Bahni Turpin
Listening Library
AudioFile Earphones Award
Bahni Turpin's heartfelt narration highlights the determination of family as they encounter the painful realities of the criminal justice system. Seventeen-year-old Tracy Beaumont's father, an innocent man, has been sentenced to death, and although her family is exhausted with worry, they remain hopeful the truth will come out. Then things go from bad to worse when Tracy's brother is accused of killing a white girl. Turpin is in her element as she narrates Tracy's story, portraying her grief and fury as she confronts the deep-seated systemic racism and judicial inequities in her community.
We're grateful to all three author judges for taking the time to talk with us.
Jerry Craft is the author and illustrator of NEW KID, the first graphic novel to win the Newbery Medal and also a popular full-cast audiobook and 2020 Audie finalist in the Middle Grade category. His sequel, CLASS ACT, released earlier this year.
V.E. (Victoria) Schwab has published a dozen bestsellers for teens. You can find many of her fantasy stories in audiobook format, narrated by well-known narrators including Julia Whelan, Thérèse Plummer, and Steven Crossley. She is a 2021 Fantasy Audie finalist for THE INVISIBLE LIFE OF ADDIE LARUE, read by Julia Whelan.
Melissa de la Cruz is a bestselling author who has won critical acclaim and awards for books including WITCHES OF EAST END, one of many of her books available in audiobook format. Her newest audiobook for teens, THE QUEEN'S SECRET, released earlier this month.
See the full list of this year's Audie Award finalists at TheAudies.com, and view the ceremony online on Monday, March 22.