AudioFile's selection of audiobooks that characterize the African-American experience encompasses invaluable archival recordings, personal memoirs read by their authors, and works by literary luminaries. They're great options for classrooms, libraries, or family listening during Black History Month. Not just "should-listens," these are "must-listens" that you'll want to hear again and again.
Biography & Contemporary Culture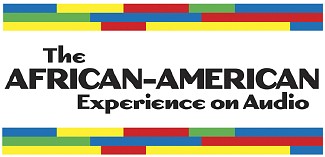 THE AFRICAN-AMERICAN AUDIO EXPERIENCE
Richard Wright, Langston Hughes,
et al., read by Ruby Dee, Ossie Davis, et al. (Harper Audio)
This audio exploration spans the twentieth century from the Harlem Renaissance to the death of rapper Tupac Shakur.
Read Review

THE AUTOBIOGRAPHY OF MARTIN LUTHER KING, JR.
Clayborne Carson [Ed.], read by Martin Luther King, Jr., LeVar Burton (Time Warner AudioBooks)
More than a resource, this essential collection of King's speeches, journal entries and letters to his family, and rare audio clips is a keepsake.
Read Review

DREAMS FROM MY FATHER
Barack Obama, read by Barack Obama (Random House Audio)
Written before his election to the Illinois Senate, Obama's Grammy-nominated memoir looks at race from the point of view of someone who has seen and been part of a variety of cultures, and he explains how his perspective shaped his views.
Read Review

FREEDOM IN THE FAMILY
Tananarive Due, Patricia Stephens Due, read by Patricia Floyd, Lizan Mitchell (Recorded Books)
For every Martin Luther King, Jr., there were hundreds of ordinary people who boldly worked to overthrow the segregated South, as demonstrated in this riveting account of the Civil Rights struggle of the 1960s and 1970s.
Read Review

A KNOCK AT MIDNIGHT
Clayborne Carson, Peter Holloran [Eds.], read by Martin Luther King, Jr., Keith David, Jay Gregory (Time Warner AudioBooks)
Original recordings of 11 of Dr. King's sermons demonstrate his knowledge, social commitment, and tremendous rhetorical ability as only an audio
presentation can.
Read Review

THE MEASURE OF A MAN
Sidney Poitier, read by Sidney Poitier (Harper Audio)
Actor Sidney Poitier shares the values and experiences learned during his life and illustrious film career in this brilliant audio program.
Read Review

A SONG FLUNG UP TO HEAVEN
Maya Angelou, read by Maya Angelou (Random House Audio)
Poet, writer, singer, and emotive teacher, Maya Angelou treats listeners to songs, chants, verse, and a full measure of musicality throughout her performance of this sixth volume of autobiography.
Read Review

VERNON CAN READ!
Vernon E. Jordan, Jr., read by Vernon E. Jordan, Jr. (PublicAffairs Audio/BBC Audiobooks America)
Former head of the Voter Education Project, the United Negro College Fund, and the Urban League and "Friend of Bill," Vernon Jordan delivers his always-moving story of life before, during, and since the Civil Rights Movement.
Read Review

WITH OSSIE AND RUBY: IN THIS LIFE TOGETHER
Ossie Davis, Ruby Dee, read by Ossie Davis, Ruby Dee (Time Warner AudioBooks)
A joint memoir reflecting on a lifetime of performance and activism, recorded before Ossie Davis's death last year.
Fiction

BLACK BOY
Richard Wright, read by Peter
Francis James (Harper Audio/Recorded Books)
As spellbinding as Wright's account of his upbringing in the Deep South is, James's reading makes it even more vivid. His command of Southern and African-American dialects lends an authority that makes Wright's disturbing story as vital and contemporary as ever.
Read Review

THE INTERRUPTION OF EVERYTHING
Terry McMillan, read by Lynn Whitfield (Penguin Audio)
Emmy Award-winning Lynn Whitfield delivers a sassy, compassionate, and totally enchanting reading as a 40-something San Francisco housewife struggling to find her next path in life.
Read Review

LOVE
Toni Morrison, read by Toni
Morrison (Random House Audio/Books on Tape)
Confronting issues of race in America, particularly the deep disappointment of many African-Americans in the face of ineffectual civil rights legislation, Morrison's novel combines elegance of language with a lush, luxurious reading to make "must listening."
Read Review

THEIR EYES WERE WATCHING GOD
Zora Neale Hurston, read by Ruby Dee (Harper Audio)
Ruby Dee transforms herself many times during her narration of Zora Neale Hurston's famous novel about Southern African-American culture in the 1930s, switching voices and dialects seamlessly. An audio masterpiece.
Read Review
Children & Young Adult

BLUES JOURNEY
Walter Dean Myers, read by Richard Allen (Live Oak Media)
Beautifully illustrated by Christopher Myers, this read-along is a poetic history of the blues as a musical form. Musical accompaniment makes it a total listening experience.
Read Review

47
Walter Mosley, read by Ossie Davis (Listening Library)
Mosley's first young adult novel of a 14-year-old slave on the Corinthian Plantation in the year 1832 is part mystery, part historical fiction, and part science fiction and is sure to spark discussions.
Read Review

THE PEOPLE COULD FLY
Virginia Hamilton, read by Andrew Barnes (Audio Bookshelf)
This transcendent audio work enables us to understand the ways a people survived slavery and the racism that followed and illuminates the triumph of the human spirit against all odds.
Read Review

ROLL OF THUNDER, HEAR MY CRY
Mildred D. Taylor, read by Lynne Thigpen (Listening Library)
Mildred Taylor's Newbery Award-winning novel about a poor black family struggling through poverty and racism in Depression-era Mississippi is keenly portrayed by Lynne Thigpen.
Read Review

UM HMM: A FEAST OF AFRICAN AMERICAN STORIES, SONGS AND POEMS
Ysaye M. Barnwell, read by Ysaye M. Barnwell (Sounds True)
Storyteller Barnwell moves smoothly between stories, poems, and songs, conveying the African-American experience in a way that makes listeners from other backgrounds understand it more deeply.
Read Review


Poetry

AMAZING PEACE AND OTHER POEMS
Maya Angelou, read by Maya Angelou (Random House Audio)
This new collection of poems ("Amazing Peace," "On the Pulse of Morning," and "Phenomenal Woman") is available only as a download.

THE NIKKI GIOVANNI POETRY COLLECTION
Nikki Giovanni, read by Nikki Giovanni (Harper Audio)
Nikki Giovanni blends the personal with the political in this engaging collection of poems written over 40 years.
Read Review

O'BLACK AND UNKNOWN BARDS AND OTHER POEMS
James Weldon Johnson, read by Michael Collins, Anne Mitchell, Michelle Lyons (MasterBuy Audiobooks)
These two CDs of the poetry of James Weldon Johnson are a rare and wonderful treasure, guaranteed to be listened to again and again because of the superior performances, which reach out and grab the listener.
Read Review

VOICE OF THE POET: LANGSTON HUGHES
J.D. McClatchy [Ed.], read by Langston Hughes (Random House Audio/Books on Tape)
Langston Hughes reads from his own work and reflects on how he became a poet in this poignant archival collection that celebrates his successes and testifies to the racism he encountered as a black artist in the United States.
Read Review
Feb/March 2006
AudioFile Publications, Inc.