AudioFile is excited to be celebrating 30 years of helping listeners find great audiobooks. We've also spent 30 years highlighting the amazing voices behind the audiobooks we love—the narrators! We're honored and humbled to share this video featuring comments from many beloved narrators toasting 30 years of AudioFile.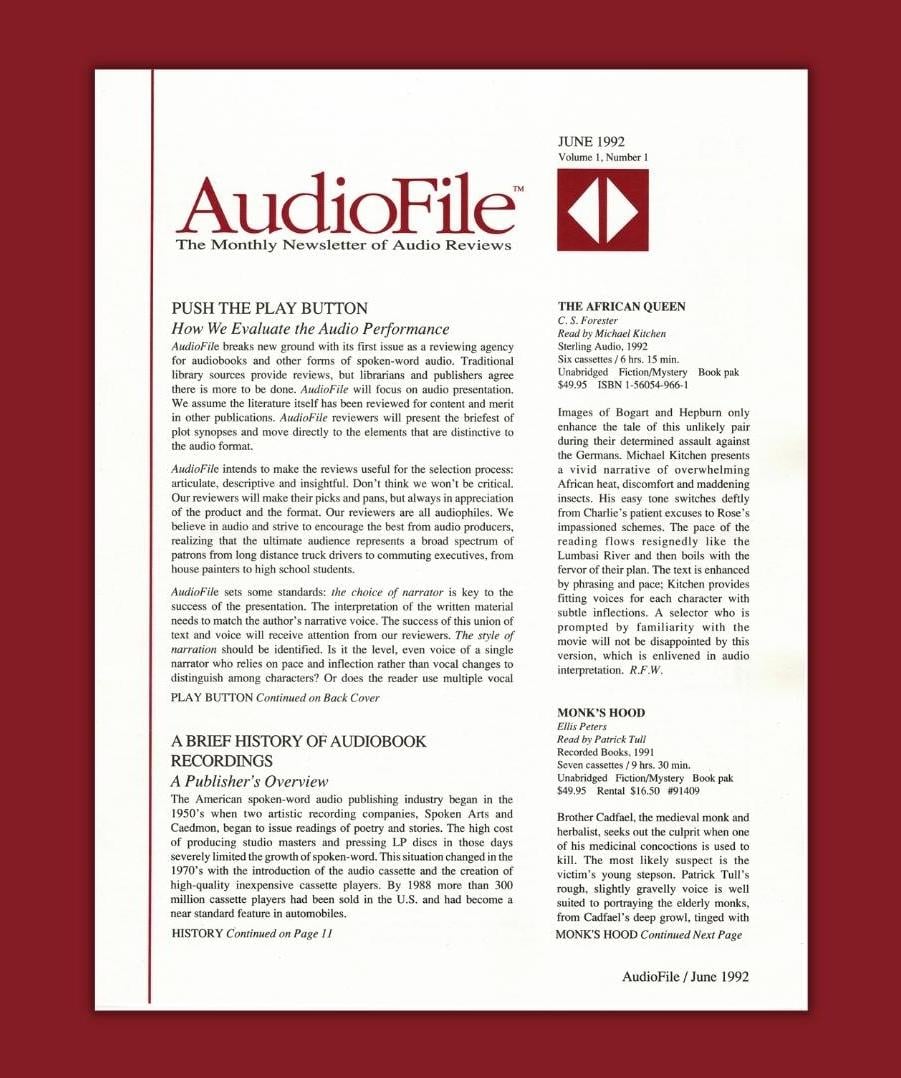 Thank you to each narrator for your thoughtful messages and your support over the years! During these past 30 years, AudioFile has reviewed more than 55,000 audiobooks, thanks to a team that has included more than 280 reviewers—some of whom have been with us since the beginning! AudioFile has published more than 200 issues since 1992, and the very first issue is available here for your perusal. Since we began, we have reviewed audiobooks from more than 1,700 audio publishers of all sizes, and we are thrilled that every year there are more and more excellent audiobooks on offer.
In celebration of our 30th anniversary, we also commissioned Stephanie Hockersmith, aka @PieLadyBooks on Instagram, to lend her talents to creating a one-of-a-kind pie for us, inspired by our beautiful June/July 2022 magazine cover illustrated by Rashin Kheiriyeh! Thank you, Stephanie and Rashin! And look for a profile of Stephanie, who is, of course, also an audiobook fan, in our upcoming August/September issue of AudioFile magazine.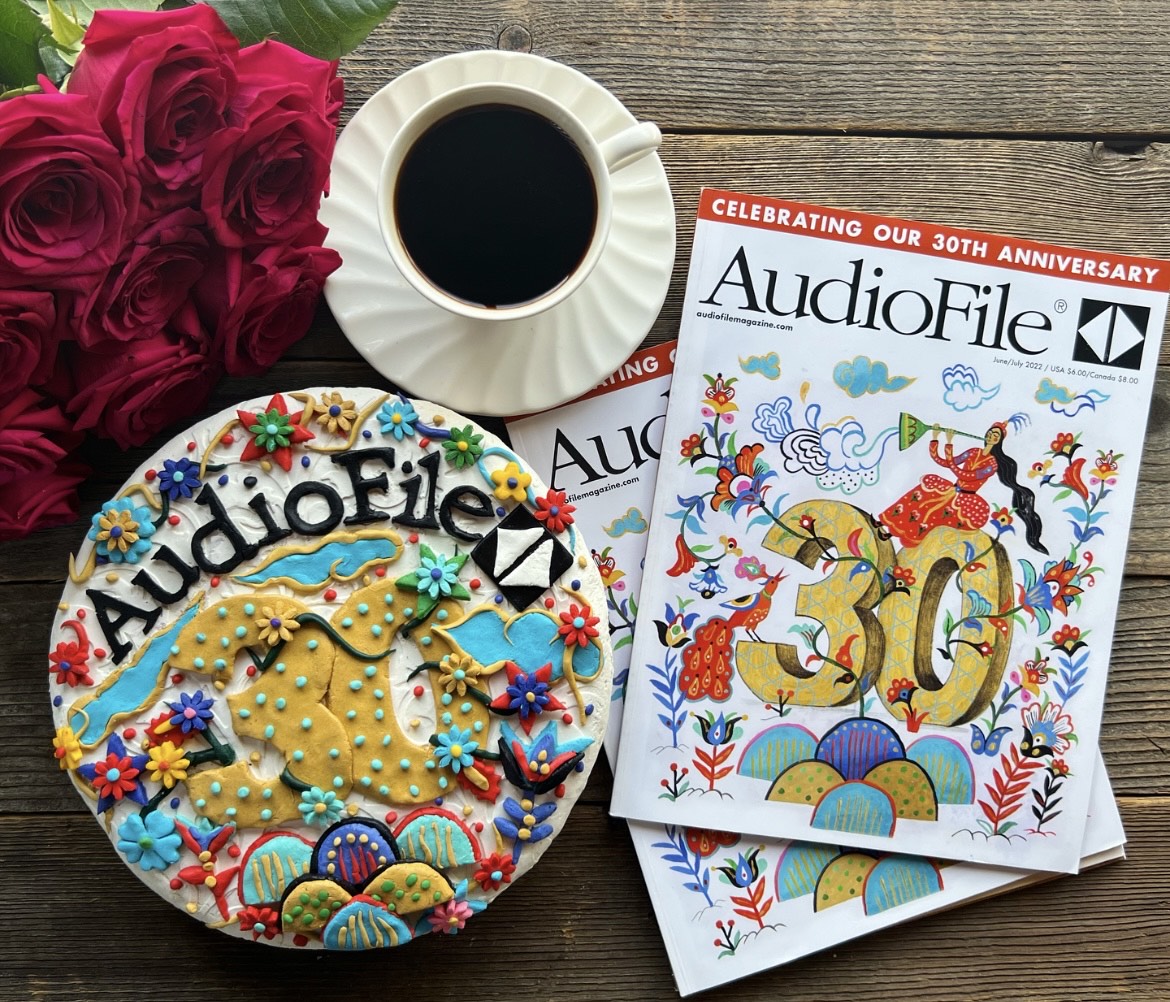 From the very beginning, AudioFile has been dedicated to reviewing audiobooks based on narrators and performances, whether those are audiobooks with single voices or multi-voice ensembles. We listen with a critical ear, and each year we honor the best of the best with our annual recognition of the Best Audiobooks. And we have delighted in introducing listeners to new Golden Voice narrators, celebrating their dedication and talent—stay tuned for next week's interview with Adjoa Andoh.
To all the narrators, publishers, producers, sound engineers, reviewers, and dedicated audiobook listeners, thank you for helping AudioFile celebrate audiobooks over these 30 years. Here's to many more!