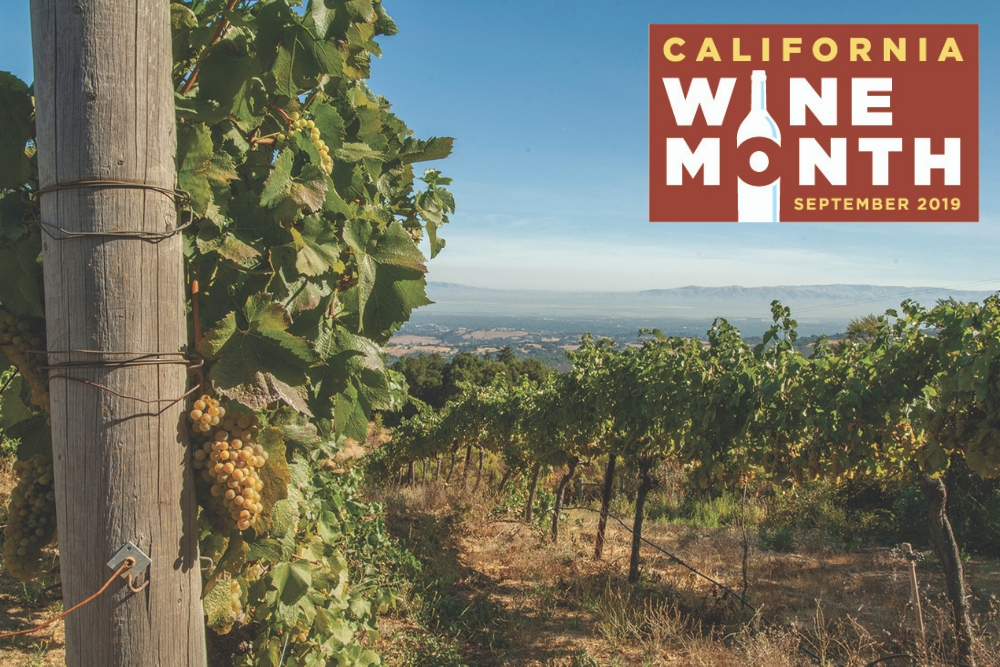 Did you know that September is California Wine Month? If you're lucky enough to live in California or have vacation time, you'll be able to participate in special festivals, tastings, and tours hosted by the state's vintners and growers. Late summer into early fall is also harvest time, so there's lots of activity in the vineyards and wineries, and local restaurants and towns will be celebrating all things wine.
Can't hop on a plane to California? Neither can I, but we can still participate in the celebrations wherever we live. My plan is to listen to a good audiobook set in the California wine world. I may, however, have to pour a glass of Napa Valley Cab to enhance the mood. Cheers and enjoy!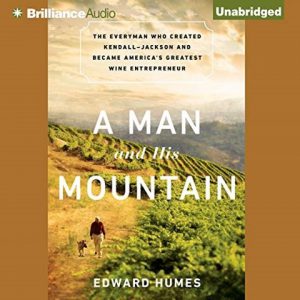 In A MAN AND HIS MOUNTAIN, investigative journalist Edward Humes reveals the behind-the-scenes story of how Jess Jackson took the mid-range wine market by storm when he founded the Kendall-Jackson winery. Mel Foster narrates this well-researched biography, which follows Jackson on his classic American rags to riches journey. From humble beginnings, the entrepreneur worked his way through college and law school, later reinventing himself as the producer of one of California's most well-known wines.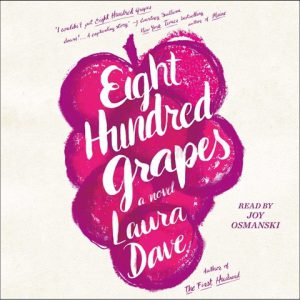 Wine-loving rom-com fans should queue up Laura Dave's EIGHT HUNDRED GRAPES, about how thirty-something Georgia seeks solace at her family's small vineyard after being jilted just before her wedding. But the Sonoma countryside turns out to be anything but peaceful. Narrator Joy Osmanski guides listeners through Georgia's ups and downs as she and her family harvest the grapes, hoping for a good vintage and a brighter future. Osmanski's performance of this fun, light story is sparkling.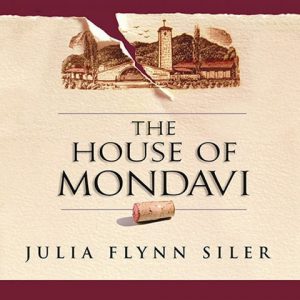 It's hard to exaggerate Robert Mondavi's influence on California wines in the twentieth century. In THE HOUSE OF MONDAVI, Julia Flynn Siler introduces us to three generations of Mondavis and documents how they revolutionized the California wine industry, building a worldwide reputation only to lose everything to a hostile takeover. Narrator Alan Sklar guides listeners through this real-life tale of how Robert Mondavi's foresight, innovations, and persistence built one of the country's most successful and well-respected wineries against a backdrop of soap opera-worthy family feuds, betrayals, and legal battles.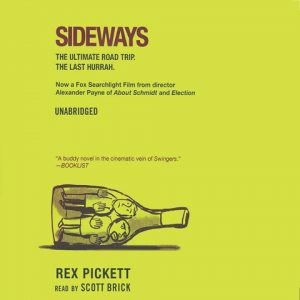 You've likely seen the movie, but have you listened to the audiobook? SIDEWAYS by Rex Pickett is about two friends on a week-long road trip to California's Santa Ynez wine country. The trip is strained from the start: Miles, wine connoisseur and wannabe author, has a dark outlook on life, but Jack, a minor Hollywood actor, has an anything-goes attitude, even on the eve of his wedding. Narrator Scott Brick conveys the characters' personalities in this roller coaster of a wine-infused midlife buddy story that will have you booking a vacation to tour Miles's favorite wineries.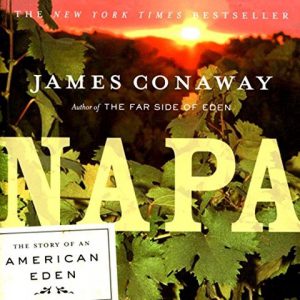 From its promising start in the 1800s, the wine business of California's Napa Valley faced several major setbacks before regaining its quality and reputation in the later part the following century. James Conaway's NAPA details how vintners battled root parasites and Prohibition, land disputes, and the mocking attitude of Old World producers in their scramble for respect and profits. Narrator John Morgan takes a straightforward approach to this fascinating history of one of the country's most famous wine regions.
Whether you like your wine stories to stay true to the facts or you want to meet flawed but relatable characters, you can celebrate all things California wine by listening to a good audiobook. You can learn more about California Wine Month and each region's events by visiting, for example, the Wine Institute's website.
California Vinyard photo and logo courtesy of the California Wine Institute.