In this first month of 2023, I want to share five novels about not giving up. Even the most sincere New Year's resolutions take us only so far. To carry us past the third week of January, we need lessons—joyful, hard, wise lessons—in how to persevere and even celebrate the life to come through its downs as well as its ups. That's what these Earphones Award-winning audiobooks offer.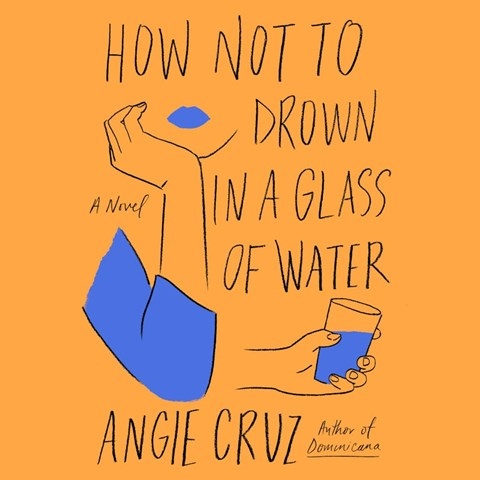 Meet Cara Romero, a 56-year-old Dominican immigrant and star of Angie Cruz's HOW NOT TO DROWN IN A GLASS OF WATER. Cara, who lost her factory job in the 2008 recession, is meeting with a job counselor. Rossmery Almonte's captivating performance as Cara reflects on life and love and work and heartbreak is funny and moving. Kimberley M. Wetherall's narration of government job-search specifications offers a wry counterpoint to the real-life messiness of Cara's world. Together, they're pretty much unforgettable.
Aoife McMahon's gentle, lyrical tone gives beautiful voice to the unnamed girl who narrates Claire Keegan's novella, FOSTER, set in rural Ireland in the 1980s. When the girl is dropped off by her father for a summer with childless relatives, she wonders what to expect. Unexpectedly, she finds the kind of appreciation not easily available back home. It's a marvelous and possibly difficult discovery.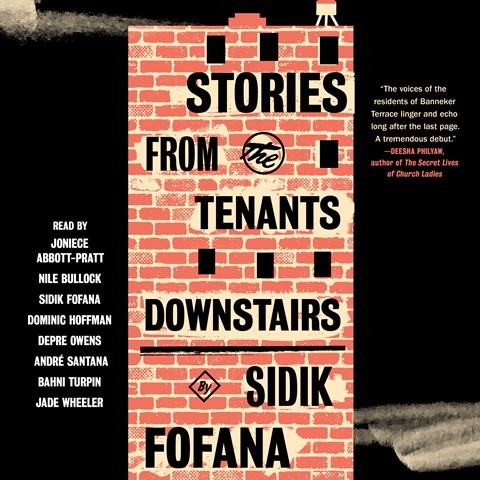 Written in lively Black American vernacular and performed by eight terrific narrators, Sidik Fofana's STORIES FROM THE TENANTS DOWNSTAIRS is ideally suited to audio. Joniece Abbott-Pratt, Nile Bullock, Sidik Fofana, Dominic Hoffman, DePre Owens, André Santana, Bahni Turpin, and Jade Wheeler immediately transport us inside Harlem's Banneker Terrace apartments, where life is what you make of it. Mimi is a beautician behind on the rent. Handsome Darius tries to make some extra bucks by offering therapy instead of sex. Kandese manages a candy-selling group of girls. Mr. Murray earns money playing chess. There are more, and they're all remarkable.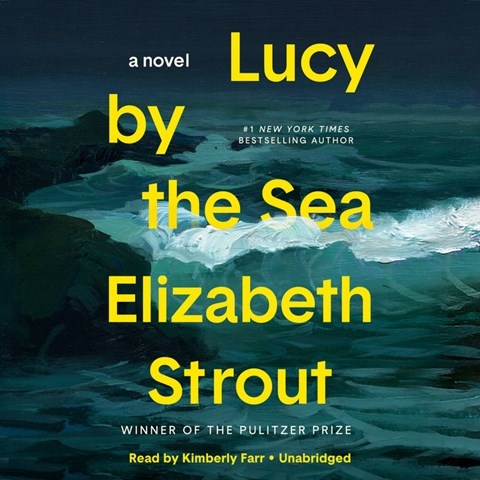 Kimberly Farr, who has performed Elizabeth Strout's previous Amgash novels to acclaim, continues to create magic in her narration of LUCY BY THE SEA. With compassion and perfect modulation, she takes us on Lucy Barton's flight from NYC to coastal Maine during the COVID pandemic. Lucy, her ex-husband Walter, daughters, new neighbors, old friends—they're flawed, brave, anxious people coping, or not, as best they can. We listen to them with admiration, recognition, and occasionally, a touch of reassuring schadenfreude.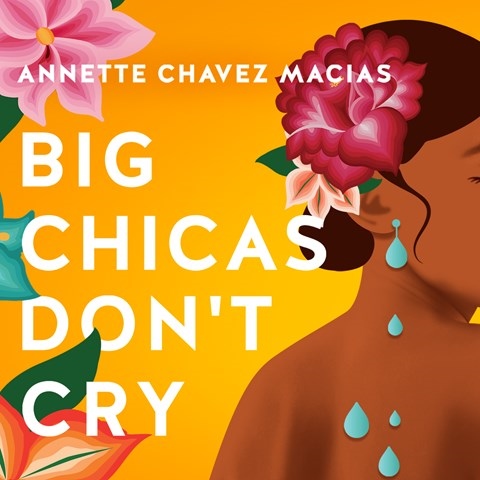 Four talented narrators deliver a rousing performance of my final January pick. BIG CHICAS DON'T CRY by Annette Chavez Macias is a life-affirming story about four cousins in a vibrant, loving Mexican American family. Vanessa Vasquez, Alessandra Manon, Aida Reluzco, and Krysta Gonzalez dig deep into their characters to perform the short chapters, each written from the point of view of an individual cousin. Fifteen years after one of them had to move away, the women are back together, rebuilding their relationships as they mourn the loss of their abuelita. Full of laughter and a few tears, the story of the chicas will set you up to embrace the challenges and delights of this new year.