Epic space operas, mind readers, classic retellings, and more—these recent science fiction audiobooks promise transporting listening experiences.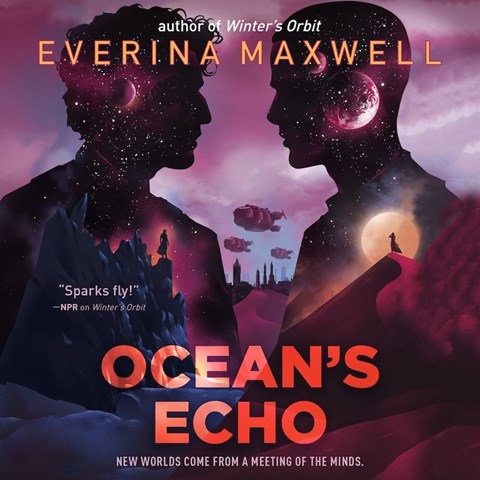 Raphael Corkhill's British accent and smooth, dramatic narration in OCEAN'S ECHO suits this romantic audiobook. Tennal can read minds, creating enough problems that his powerful aunt forces him into the intergalactic military for punishment. Performed with dripping sarcasm and overconfidence, Tennal has no interest in syncing his mind with Surit, who has the power to control the minds of others. Adopting a gruff Eastern European accent with fluttering rolled r's, Corkhill's depiction of Surit matches his refined personality. Surit refuses to force Tennal into a nonconsensual sync, so they fake the bond while planning Tennal's escape. Corkhill's distinct depictions and ability to seamlessly carry their banter will keep listeners hooked.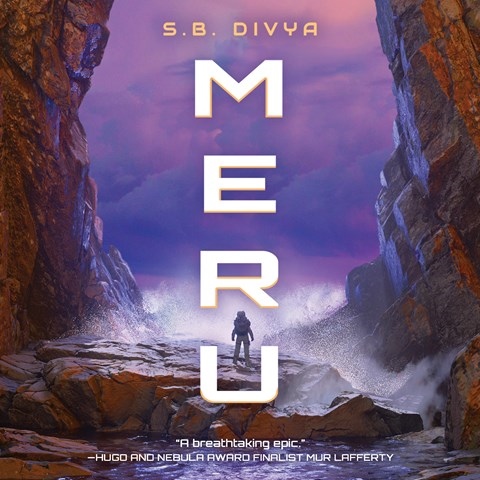 Deepa Samuel's outstanding narration transports listeners into the epic space opera MERU. Jayanthi is the adopted human child of two alloys, genetically enhanced posthumans. Desperate to prove herself, she agrees to test the habitability of the newly discovered planet Meru. Jayanthi is voiced with fluctuating emotion and passion, starkly contrasted with her alloy pilot, Vaha, who has strict articulation and a robotic tone. The audiobook thrives on their relationship, and Samuel's clear narration and consistent pacing creates an immersive experience.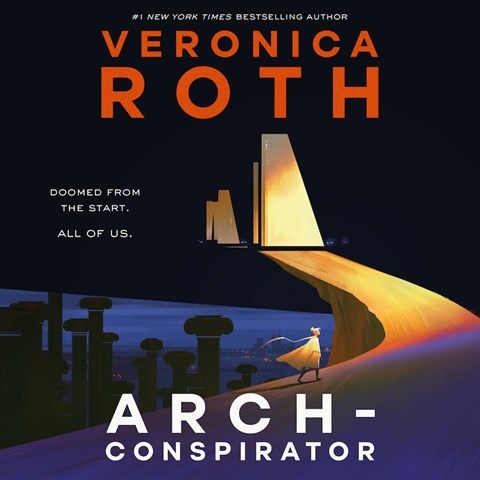 January LaVoy and Dion Graham, two Golden Voice narrators, deliver nothing short of a stunning ensemble performance in the short audiobook ARCH-CONSPIRATOR, a sci-fi retelling of Sophacles's Antigone. Antigone and her siblings are held captive by the traitorous Kreon after he murders their parents. When her brother, Polyneike, is murdered, Kreon orders Antigone to abandon his body, rendering his genes unable to join the Archive. Graham voices Kreon with a deep, sinister tone that blusters in the face of Antigone's defiance. Polyneike's voice, by contrast, is casual and cheerful. LaVoy's Antigone holds a righteous anger and serious tone, while her sister, Ismene, is portrayed with a higher tone and youthful voice. Both narrators show impressive range in this Earphones Award-winning performance.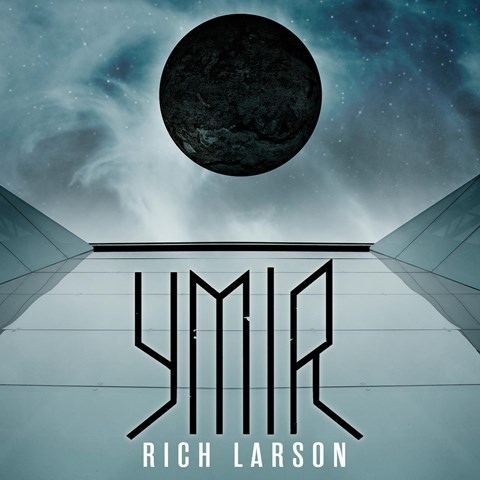 Alan Medcroft's smooth narration in YMIR creates a velvety listen in this dark, atmospheric Beowulf retelling. After a traumatic encounter with his brother leaves Yorick without a lower jaw, he leaves the mining planet of Ymir behind for good. But hostile alien machines called Grendels threaten his employer's mine, forcing Yorick's return to Ymir to hunt them down. Medcroft's depiction of Yorick is appropriately deep and gravely, perfectly portraying a character who must use a removable mechanical lower jaw to communicate. This rough voice and Medcroft's emotional connection embody a cynical man poorly managing his emotional trauma with drugs and alcohol. His vocal versatility enlivens a large cast of characters; YMIR was a 2023 Audie Award Finalist and is an Earphones Award winner.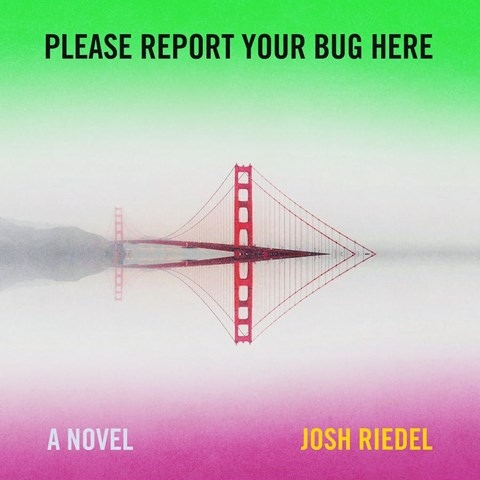 Narrator Torian Brackett's performance in PLEASE REPORT YOUR BUG HERE shines, especially in its emotional connection to the main character. Ethan graduates college with enormous debt and a passion to better humanity, becoming the first employee for the hottest new dating app, DateDate. Deleting inappropriate photos from the app is far from the humanity-altering task he had in mind. Brackett's narration echoes Ethan's pessimism over his ex and fascination with Noma, DateDate's newest employee, who is given a flat and disinterested voice. Out of curiosity, Ethan uses the app to find his top match; when he's suddenly transported to a grassy field, he believes the experience to be a bug in the app. This fascinating audiobook questions how humans connect through technology.