Just like humans, animals dream, communicate, use tools, and sense the environment around them. Take a deep dive into animal behavior with six fascinating new audiobooks. They might just help you better understand your own place in the world.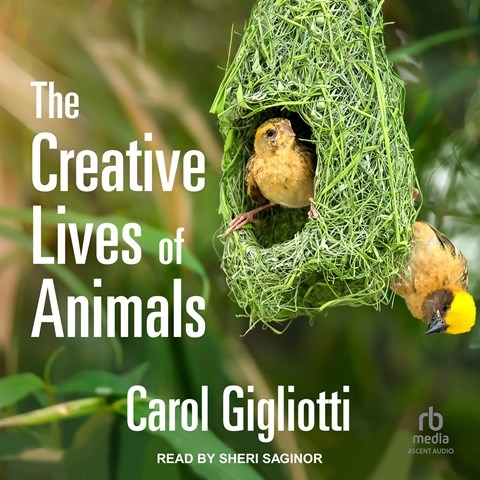 THE CREATIVE LIVES OF ANIMALS
by Carol Gigliotti, read by Sheri Saginor
Tantor Media
Carol Gigliotti explores the many aspects of how animals demonstrate creativity. Narrator Sheri Saginor persuasively conveys the author's thought-provoking concepts about how man's understanding of animals can change our perception of life on earth. Clear, illuminating, and possibly controversial, this title is a significant starting point for anyone pondering how the lives of animals and humans intersect.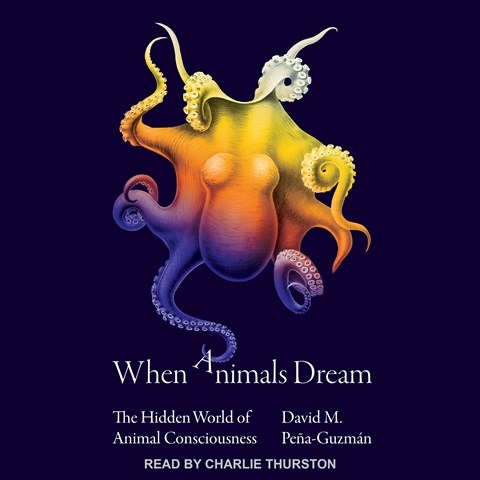 WHEN ANIMALS DREAM: The Hidden World of Animal Consciousness
by David M. Peña-Guzman, read by Charlie Thurston
Tantor Media
What do animals dream about? We might never know the answer, but Peña-Guzman delves into the philosophy behind dreaming as well as scientific experiments that suggest animals do in fact have the capacity to dream. Narrator Charlie Thurston sounds engaged and fascinated as he relates the studies, including a story of an octopus that changes colors while sleeping, as if reliving catching and eating a crab.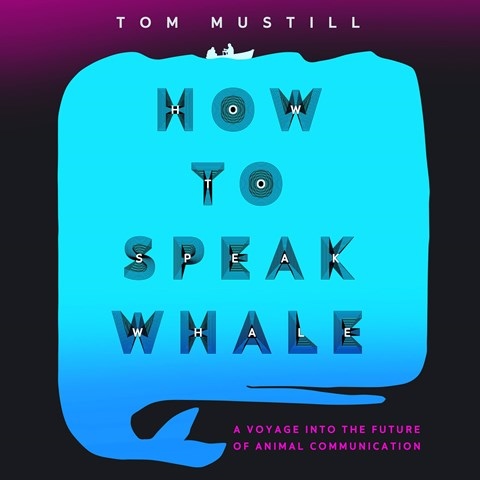 HOW TO SPEAK WHALE: A Voyage into the Future of Animal Communication
by Tom Mustill, read by the author
Hachette Audio
Tom Mustill immerses listeners in the world of whales and the people who research them in this comprehensive and heartfelt look at how understanding these beautiful, giant sea creatures can impact our own survival in this world. The audiobook even includes a live recording of the suspenseful moments after a breaching whale landed on Mustill's and a companion's kayaks. Hypnotic whale songs punctuate Mustill's descriptions of how technology developed to study humans is being used to decipher the language of whales.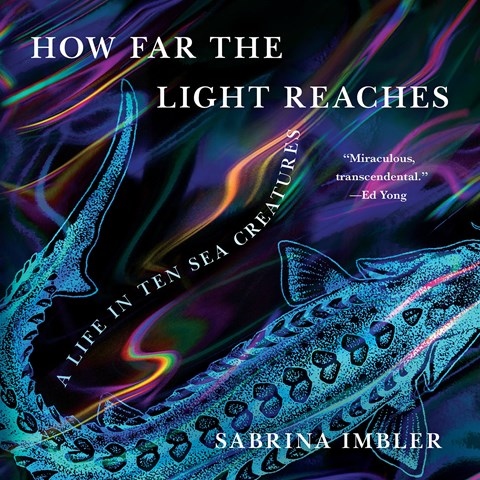 HOW FAR THE LIGHT REACHES: A Life in Ten Sea Creatures
by Sabrina Imbler, read by the author
Hachette Audio
Science writer Sabrina Imbler's rich collection of genre-bending science-memoir essays depicts the lives of ten fascinating sea animals. These become metaphors for Imbler's own life and evoke a myriad of memories, including Imbler's complex relationship with their mother and being a queer Amerasian subjected to prejudice and harassment. Imbler's stories of marine creatures are captivating and resonant. Haunting and heartbreaking, Imbler's words and performance make for a spellbinding listen.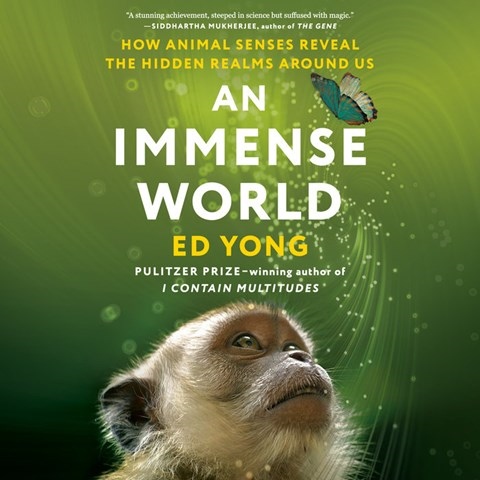 AN IMMENSE WORLD: How Animal Senses Reveal the Hidden Realms Around Us
by Ed Yong, read by the author
Random House Audio
There's wide-eyed wonder and enthusiasm as British American science journalist Ed Yong delivers a plethora of facts about how animal senses reveal a hidden world around us. Beyond the five senses we are familiar with exist an amazing realm of sensory indicators and communicators, such as vibration and electromagnetic fields, that allow animals to engage with and survive in the world. Yong's accent, avidness, and sensual descriptions of insects and animals moving through our immense world will tantalize listeners.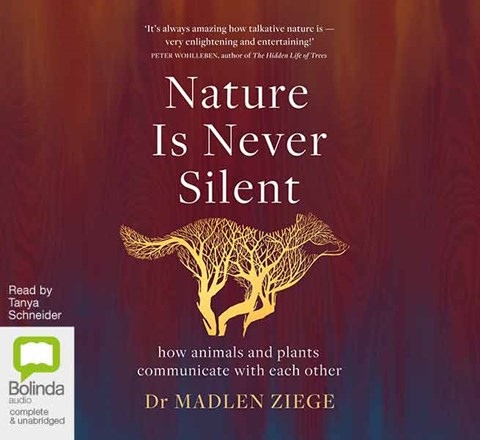 NATURE IS NEVER SILENT: How Animals and Plants Communicate with Each Other
by Madlen Ziege, read by Tanya Schneider
Tanya Schneider's lilting Australian accent adds liveliness to this captivating look at how living beings send and receive information with other beings, what impedes or facilitates the communication, and why this is important for us to understand. Schneider's delight as she describes plants, animals, and their interactions is intricate and engaging. The enlightening data will leave listeners in awe of how much is yet to be learned and discovered in our vast environment.