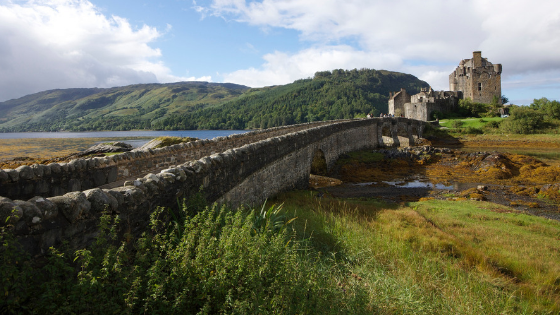 Last month on Twitter, romance author Tessa Dare wrote, "We're all six degrees from Austen, and the 5th degree is Heyer, and the 4th degree is Woodiwiss, and that only leaves 3 degrees to mess around with. Our family tree is a VC Andrews novel." For romance lovers, this is a hilarious inside joke about the authors everyone has read and how inevitable plot similarities are. And it's true that there's not always much variety in setting and plot when it comes to historical romance. Case in point: Here are six historical romance audios we're recommending to you, and ALL of them are set in the British Isles in probably the 18th and 19th centuries. Acknowledging that we do seem to love our British dukes a little (okay, a lot) more than is healthy, there is something extraordinary in a group of authors and narrators who are working within a narrow, often-traveled slice of history and yet who still create tales worth hearing.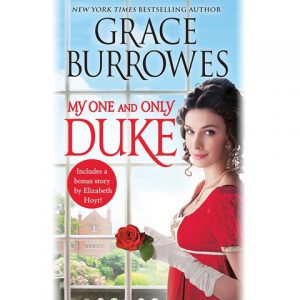 MY ONE AND ONLY DUKE: Rogues to Riches, Book 1
by Grace Burrowes, read by James Langton
Hachette Audio
This Grace Burrowes series opener is deftly narrated by James Langton. Speaking of six degrees, those of you who have read SHANNA by Kathleen Woodiwiss will appreciate this premise—Quinn Wentworth marries a pregnant widow as a gesture of kindness before he goes to the gallows. Imagine their surprise when he survives! Burrowes and Langton give listeners a sensitive romance where Quinn's pain and suffering make his return to society a tough transition. And the series will continue!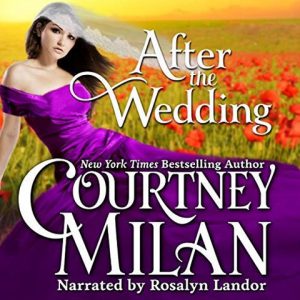 AFTER THE WEDDING: Worth Saga, Book 2
by Courtney Milan, read by Rosalyn Landor
Published by Courtney Milan
AudioFile Earphones Award
Family expectations in British society were nothing short of stringent. Having no say in marriage is one thing, but being forced to marry at gunpoint, as Adrian and Camilla are, is quite another. As they scheme to have the marriage annulled, Camilla realizes it would be selfish to hope Adrian wants to stay married to her. Adrian, who is black, struggles with wanting public acknowledgement from his Bishop uncle as well as from society. Landor takes on their pain and trepidation in this unusual romance.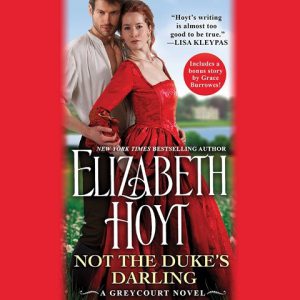 NOT THE DUKE'S DARLING
by Elizabeth Hoyt, read by Ashford McNab
Hachette Audio
Christopher Renshaw, Duke of Harlow, meets Freya de Moray, who blames Renshaw for her current situation as disgraced nobility. Author Elizabeth Hoyt explores nontraditional elements in her historicals, which gives them lots of texture, and narrator Ashford McNab excels at character voices, which is why listeners love this author-narrator pairing so much.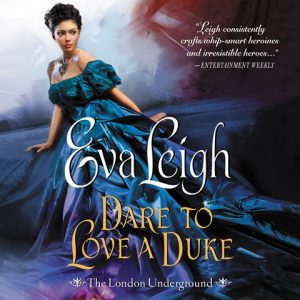 DARE TO LOVE A DUKE: London Underground, Book 3
by Eva Leigh, read by Zara Hampton-Brown
Harper Audio
Tom Powell, the Duke of Northfield, is British, raised in Ireland, and Lucia is Italian (and the manager of a risque gentleman's club). Add in lots of secondary characters like Tom's mother, who is Irish, and you can see that realistic accents are key to this audiobook's success—so it's a good thing that narrator Zara Hampton-Brown carries them all off with aplomb.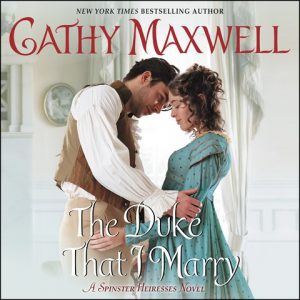 THE DUKE THAT I MARRY: Spinster Heiresses, Book 3
by Cathy Maxwell, read by Mary Jane Wells
Harper Audio
Narrator Mary Jane Wells always seems to be in her element reading historicals. Matt, Duke of Camberly, and his new wife Willa go back and forth about everything as they settle into an arranged match. Wells uses a distinctive voice for Matt that makes him sound grounded and likable while imbuing Willa with a powerful personality despite her petite frame.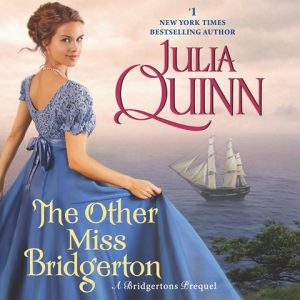 THE OTHER MISS BRIDGERTON: A Bridgertons Prequel
by Julia Quinn, read by Rosalyn Landor
Harper Audio
Love on the high seas with narrator Rosalyn Landor and perennial favorite author Julia Quinn?! Sign me up! Andrew is forced to take Poppy Bridgerton on his mission to Portugal after she walks into the wrong smuggler's cave at the wrong time. Spirited dialogue and a salty crew add to the fun Landor gets to have with this seagoing romance.