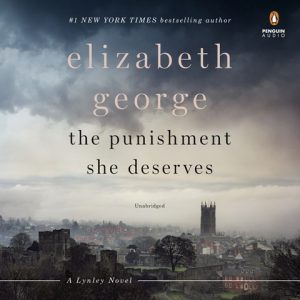 I know I'm dating myself, but I got hooked on audiobooks when I put cassette tapes into my "Walkman" and had to turn them over after 30 minutes to listen to the other side. I am a grateful witness to the evolution of audiobooks in the digital age that allows me to listen to Elizabeth George's THE PUNISHMENT SHE DESERVES—and just to have narrator Simon Vance's voice in my head for 22.75 hours—without having to pause to switch over a single cassette.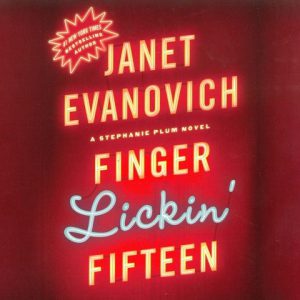 As we approach Thanksgiving, I would like to share with you some the things I am thankful for when it comes to audiobooks and the joy and comfort they add to my life. I am grateful for the way narrator Lorelei King has brought to life all the characters in Janet Evanovich's Plum series. Watch out fans, her newest, LOOK ALIVE TWENTY-FIVE, is just out out and reviewed by AudioFile shortly. Confession: In the middle of the night when I can't fall back to sleep, I often turn to one of the audiobooks in the series (FINGER LICKIN' FIFTEEN being my favorite) just so that I can fall asleep smiling. Thank you, Lorelei King.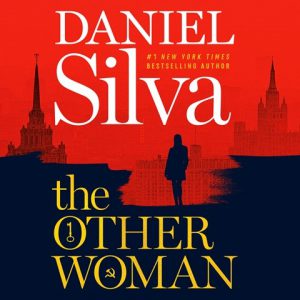 On a more serious note, in this age of terror everywhere, I am grateful for Gabriel Allon. Of course, he is just the fictional creation of Daniel Silva, but listening to the series (the most recent entry is THE OTHER WOMAN), I find comfort in his integrity and intelligence as well as his imperfections. There have been so many times over the last year when, reading a news headline, I've turned to my husband and said: "Where is Gabriel Allon when we need him?" I am also grateful for the way narrator George Guidall masterfully portrays and differentiates the characters supposedly speaking multiple languages but all coming through my earphones in clearly spoken English.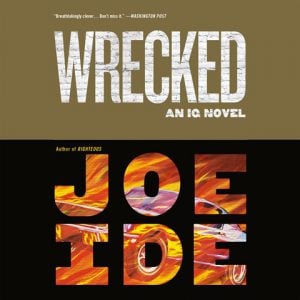 I am also grateful for the wonder in discovering a whole new series. I recently finished Joe Ide's WRECKED, the third in the IQ (Isaiah Quintabe) series. Through the masterful narration of Sullivan Jones, I am now hooked and plan to go back and listen to the first two books. Joe Ide has created characters that are engaging and multi-dimensional. He writes with humor, and without getting lost in descriptions and side stories. Listening to WRECKED felt like I was watching a snowball picking up debris and speed as it rolls downhill, changing course via unanticipated bumps as it gains momentum. A great listen—and a discovery I am grateful for.
Without veering into melodrama (a genre I don't care for), audiobooks have been my companions in the quiet of the middle of the night, on noisy subways, and on endless plane rides. They are my secret weapon to bear less enjoyable situations or tasks (like doing the dishes). And for that, I am thankful.