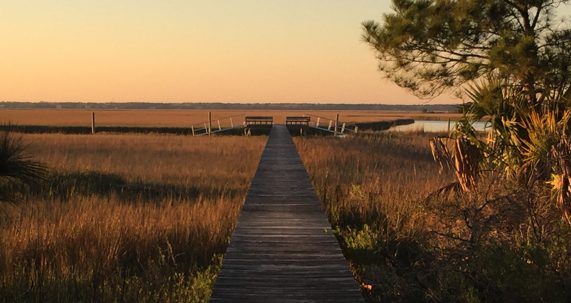 If I mention THE PRINCE OF TIDES, do you think of Barbra Streisand, or do you think of the audiobook by Pat Conroy and narrated by the iconic Frank Muller? If you've been listening to audiobooks for a while, Frank's THE PRINCE OF TIDES may be right there in your lifetime "best" list. It is in mine—and I've just been in tides territory—Dewees Island, South Carolina. It is also crawdads country, so to get ready for my trip I also listened to Cassandra Campbell narrate Delia Owens's WHERE THE CRAWDADS SING.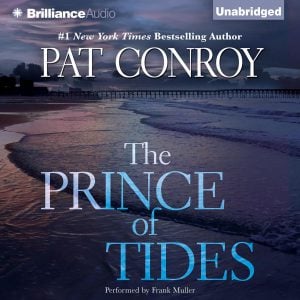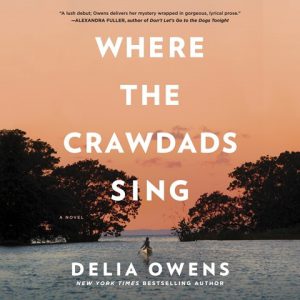 Both audiobooks centered me in the slow rhythms of the beautiful low country and barrier islands of the North and South Carolina coasts. Both performances absolutely placed me in the marshes and pine scrub forests. Cassandra and Frank give lyrical narrations reflecting not just the accents but also the pace and style of the characters—the Wingo family in TIDES and young Kya in CRAWDADS. The rich descriptions of the creeks, wildlife, and marsh put me totally "in place" for our Dewees stay. In many cases it seemed that the narrators were describing the same views I was actually seeing.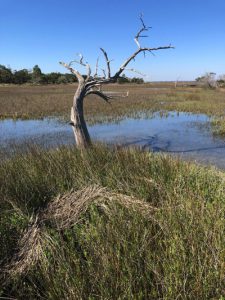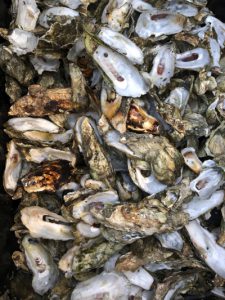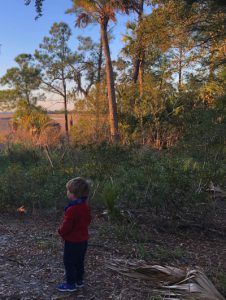 Re-listening to Frank's brilliant performance of Conroy's story—originally recorded in the 1980s—reminds me how timeless audiobooks are. For anyone coming to THE PRINCE OF TIDES today, it would be "new." The collaboration and mutual admiration of Pat Conroy and Frank Muller created some of the great gems of audiobook literature. Frank died in 2008, but his legacy of audiobooks remains. My recent listening reminded me that Frank defined the art of audiobook narration for many listeners and narrators alike.
WHERE THE CRAWDADS SING continues to capture listeners' attention and praise since its publication in August 2018 and will be adapted into a film. Delia Owens started her career as a wildlife scientist, so her attention to the detail of the natural world is totally consistent. Cassandra Campbell delivers the lush descriptions with great care and grace. I feel so lucky to have found these two audiobooks, which so aptly immortalize this beautiful part of the world, to prepare me for my own low country visit.