Listen in as Ellen Archer shares her experience with narrating OWN IT by Sallie  Krawcheck with AudioFile readers. In this Behind the Mic video we learn more about this empowering listening experience.
"This book stayed with me—like a call to arms for women to use their own unique voice, their own talents, and their own skill set that are inherent in being a woman."—Narrator Ellen Archer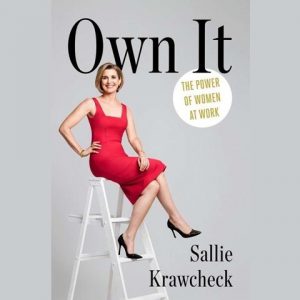 OWN IT: The Power of Women at Work
by Sallie Krawcheck
read by Ellen Archer, Intro read by Sallie Krawcheck
Random House Audio/Books On Tape
AudioFile Earphones Award
Ellen perfectly captures Krawcheck's skill, confidence, and accessibility. With assertive clarity, she applies a deft blend of mature indignation and quiet determination to every sentence. Listen to a sound clip and read AudioFile's full review here.
Find more audiobooks narrated by Ellen Archer in her audiography and more audiobooks from our Best of 2017 list!