AudioFile went Behind the Mic to hear from Peter Berkrot about narrating THE YID, written by Paul Goldberg. Peter tells us that as he prepared for the narration, it brought back memories of his own family.
"It took me back to memories of my childhood, growing up and listening to my grandparents, and great aunts and uncles speaking Yiddish and laughing."—Narrator Peter Berkrot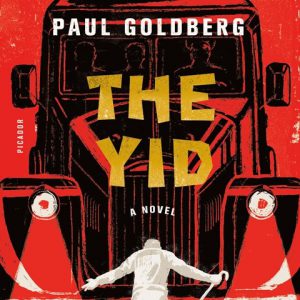 THE YID
by Paul Goldberg, read by Peter Berkrot
Audible, Inc.
AudioFile Earphones Award
Peter accomplished an amazing narrative feat of balancing characters speaking English, Russian, and Yiddish and evoking both history and humor in the novel set during the last days of Stalinist Russia. Listen to a sound clip and read AudioFile's full review on our website.
Explore more of Peter's audiobooks that include an array of fiction, mystery (A CRIMINAL DEFENSE), and nonfiction (EMPIRE OF DECEPTION), and even Prince's biography, DIG IF YOU WILL THE PICTURE.