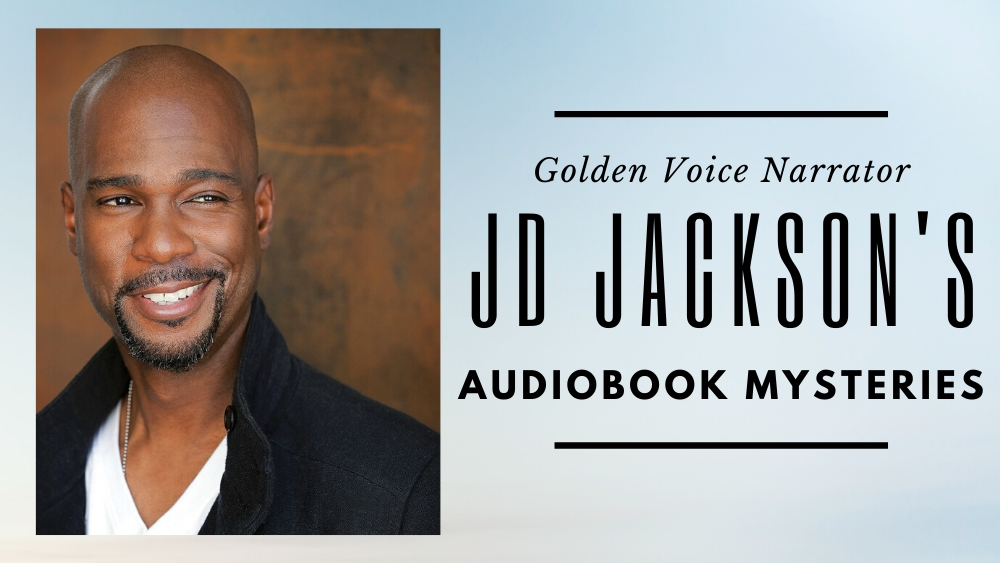 What does it take to be honored as a Golden Voice narrator?  To join the ranks of such narrating luminaries as Simon Vance, George Guidall, Dion Graham, Bahni Turpin, Robin Miles, and January LaVoy? To be known as the "Best of the Best?"
Well, if we go by the 2020 induction of JD Jackson into this highly select club, you would notice two things about his body of work—first, it's voluminous, and second, it covers a full range of genres: biography, history, children, young adult, literary fiction, poetry, and, of course, mystery and thriller.
JD Jackson has earned more than a dozen Earphones Awards, and his titles regularly make it onto AudioFile's annual Best of the Year lists. In addition, he was nominated for a 2020 Audie Award in the category of Best Male Narrator for his reading of THE NICKEL BOYS by Colson Whitehead, a Pulitzer Prize winner this year.
And for a sample of JD's venture into poetry, check out the other 2020 Pulitzer Prize winner that he narrated, THE TRADITION, by Jericho Brown.
The reason I am so excited to feature JD Jackson on the Solve blog is because in a recent interview, which you will find in AudioFile magazine's June/July issue, Jackson said:
"I really like doing all genres because they each present unique challenges. But if I had to choose one, it would have to be a well-written first-person urban crime/detective novel. The grittier, the better. I love getting caught up in an inquisitive mind on the hunt for truth. Some of my favorites to record were BLUEBIRD BLUEBIRD and HEAVEN, MY HOME by Attica Locke, WHAT IT WAS by George Pelecanos, and CEMETERY ROAD by Gar Anthony Haywood."
Hooray—I'm thrilled that some of my favorites are some of JD's favorites, too.
In addition to being an award-winning narrator, JD Jackson is a theater professor and actor. You may have seen him on television in his roles on House, ER, and Law & Order. JD is an adjunct professor at Los Angeles Southwest College and has an MFA in theater from Temple University.
Those acting skills shine in his voice agility and ability to differentiate characters. Further, he manages to successfully voice women. This can be a major challenge for male narrators (as it can be for female narrators to credibly perform male voices). JD has a deep, smooth voice. A seductive, very easy-to-listen-to voice. And somehow, he is able to portray women without moving into a forced high-pitched timbre.
Probably from his theater training, JD is also very clear and articulate in his pronunciations. So listeners grasp each word even when they are delivered with various accents.
We congratulate JD Jackson on his induction into the Golden Voices. And we look forward to his continued narrating across all genres—but especially for us, more mysteries and thrillers.
To hear from JD Jackson himself, visit the AudioFile podcast where you'll find his interview on how he got his start narrating, audiobooks that have stuck with him, and more.