AudioFile spoke with Dan Zitt, SVP Content Production at Penguin Random House Audio and producer and director of the audiobook of President Obama's A PROMISED LAND, about what it was like recording this blockbuster memoir.
AudioFile: President Obama has been in the recording booth before to narrate his previous audiobooks. Have you worked with him before? Were there any unique challenges involved in recording A PROMISED LAND?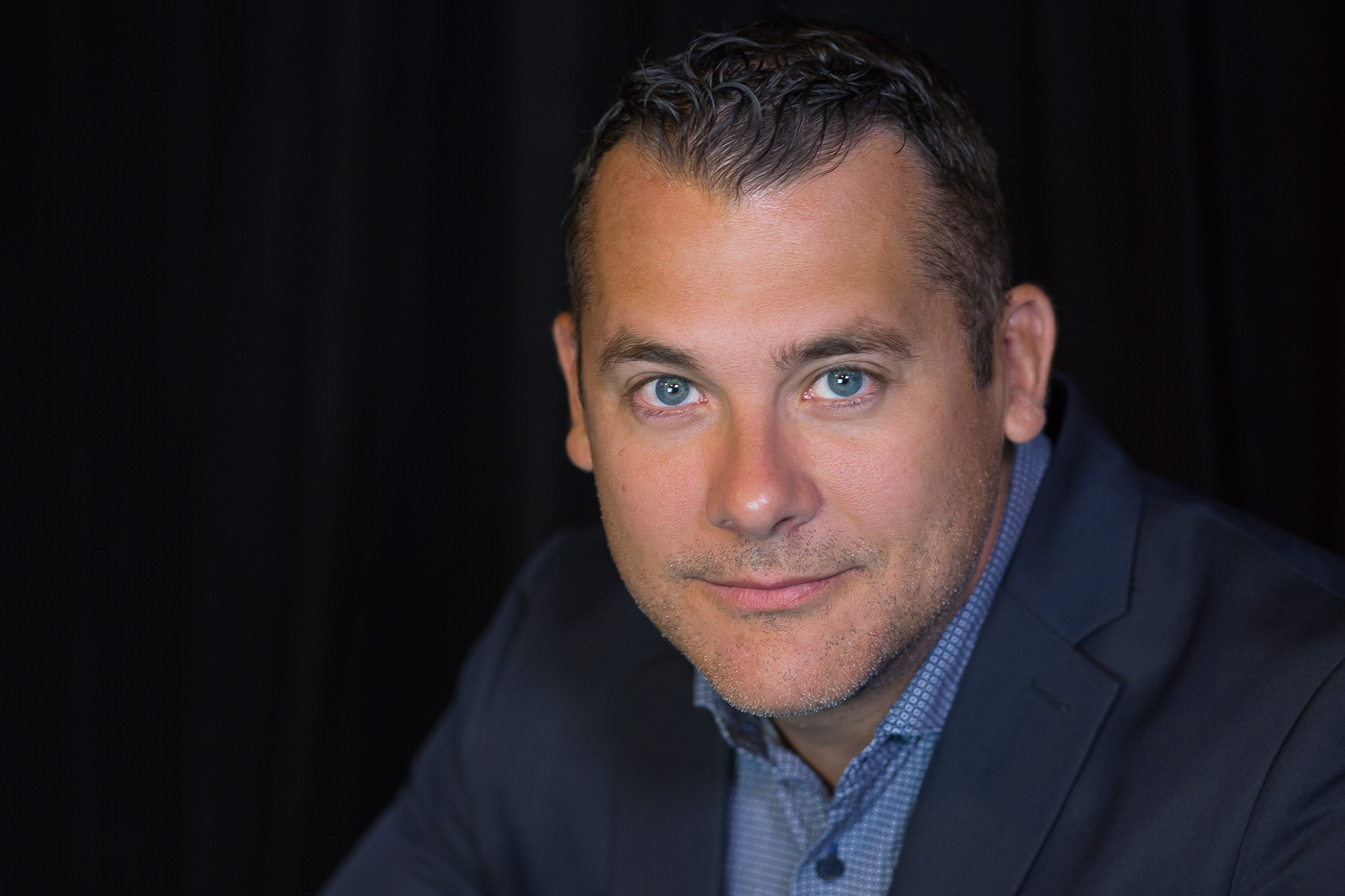 Dan Zitt: I had not worked with President Obama before, but I had some familiarity with him because I directed Mrs. Obama's recording of BECOMING. I felt like I got to know him a bit through her words, so in many ways it didn't feel like this was the first time we'd met.
Recording an audiobook of this length is always a challenge, but combine that with working on location during a global pandemic, and the challenges on the ground become that much more complex. Recording on location can be unpredictable, and this was the longest out-of-town recording I've taken part in. Thankfully, the president's staff was extremely helpful leading up to the sessions and while in-studio, helping us prepare for the weeks ahead.
My coproducer, Scott Cresswell, was also on-site the entire time, working tirelessly to keep the technical standards high. Scott was an invaluable asset on-site, and his expertise was extremely important during the recording.
Despite having to navigate all of that, once we sat down and turned on the mic, it was business as usual.
AF: President Obama has such a recognizable voice and cadence, familiar to many from his speeches. How did you help to capture the more intimate tone necessary for the audiobook?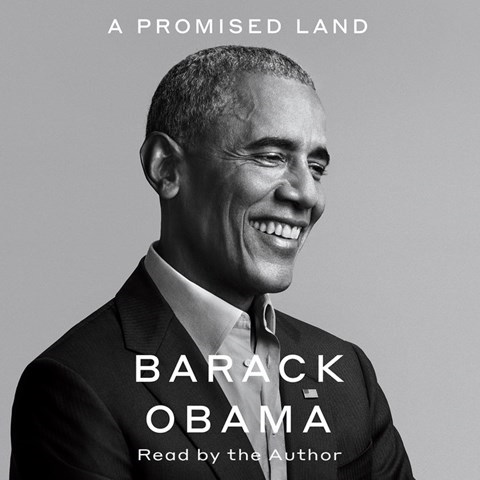 DZ: It starts with the writing. If you think about memoir as a genre, it begins with the writer trying to re-create their journey in a way that satisfies their own need for reflection. This intimate process informs the performance. Since President Obama won two GRAMMY® Awards for his previous recordings, he didn't need much guidance on the nuance of tone. And since he was writing not only about the work he did for the country, but also about his life as a father and a husband, these sections were inherently personal and, at times, emotional.
The main job for me in a session like this is to set the stage for the work ahead and identify shifts in tone between sections. If we were wrapping up a chapter that was particularly difficult and then shifting into a more upbeat one, I would ask him to pause for 30 seconds or take a break to shift his mental state for what came next. I knew his narration was working because the recording team, too, needed to take a breath occasionally and let his words sit with us in the control room. His performance was affecting us while we were hearing it. The narration truly does wash over you and make you feel like it is intended only for your ears.
AF: A PROMISED LAND is 29 hours long—how do you keep everyone's stamina and energy up through such a long project?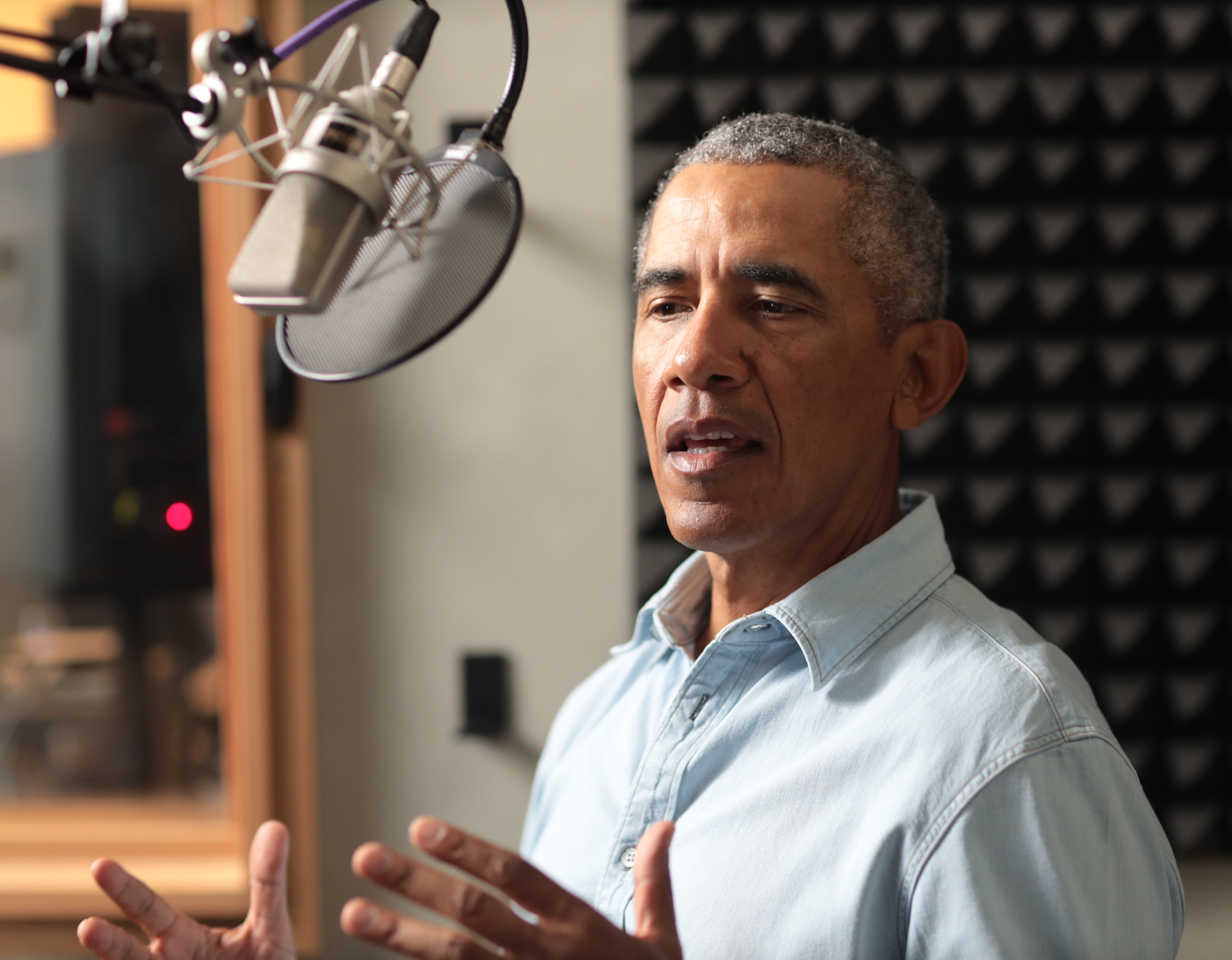 DZ: When we started the process, the president wanted to "get back into game shape," by working for a few hours and then coming back the next day, building up to longer recording. We realized that shorter sessions worked much better for the president's voice, so we planned more sessions but fewer hours per day. Normally, you don't have the luxury of recording this way, but it's much easier to keep the energy high when the sessions are shorter.
The president is also a really upbeat guy, and we laughed a lot during the sessions, which makes work much less intense during extended periods like this. When you have a book of this length, levity in the studio is always helpful.
AF: Can you share any memorable anecdotes?
DZ: Everything about these sessions was memorable. Whether it was the fist bump he gave you on the way into the studio every day, the laughter we shared about a challenging word, or the chats we'd have on breaks about music or sports, these recording sessions were larger-than-life. I was immersed in history for three weeks during a pandemic with someone I greatly admire, so I will always cherish that time in-studio helping the president tell his story.
The thing that will always stick with me is just how accessible the president was. He answered our questions during breaks and asked us where we're from and what our stories are, making for a good atmosphere in the studio. He is doing all the heavy lifting behind the mic, but you feel like you are a team in the studio. It enhances the experience for everyone, and in the end makes for a great recording.
AF: Anything else you'd like to share with us about recording A PROMISED LAND?
DZ: The memories of recording A PROMISED LAND will remain with me for the rest of my life. I was embedded in Martha's Vineyard for three weeks with a person who changed the world. My main goal was to leave there with an audiobook that lived up to the remarkable book he had written, in the medium I have spent my life advocating for. The president's performance and hard work in the studio achieved all of that and more because we ended up with something I believe citizens of this country will be listening to years from now, feeling like they are sitting in a room right next to him. It's a piece of history in so many ways, and I'm honored to be a part of a recording that will live on for generations.
Photos of President Obama by Will Chilton, photo of Dan Zitt by Scott Sherratt