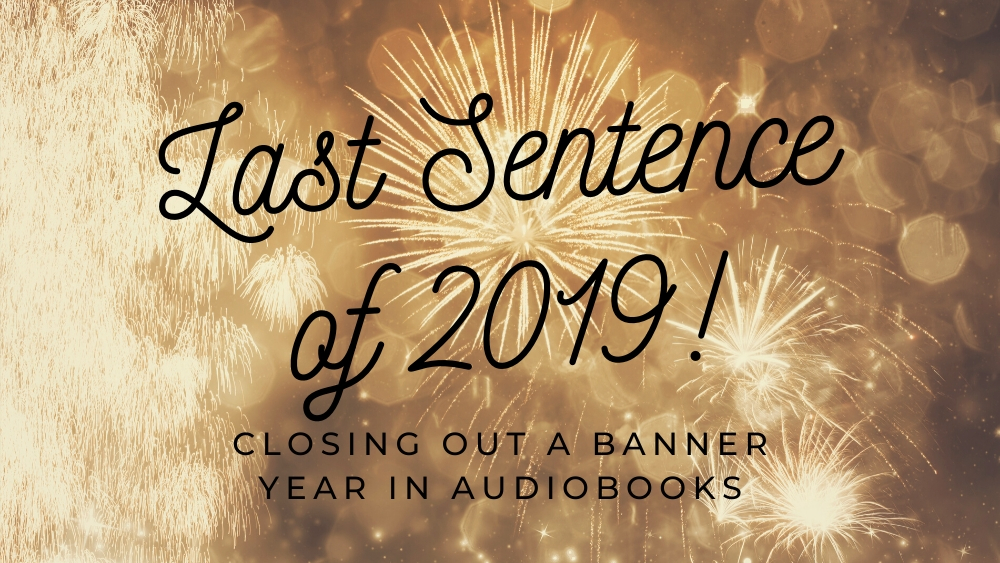 Audiobook narrators ring out the old year by sharing on Twitter the last sentence each one records before the calendar moves us along. In what is becoming a tradition, AudioFile collects these #LastSentence posts during late December and weaves the lines into an original (and yes, more than a bit addled) short story. To encourage listeners to take note of audiobooks they can expect to find during the new year, each last sentence included below carries a footnote to its narrator, the title, and the book's author.  Thank you to all the narrators who join in the fun while giving listeners hints at audiobooks to come.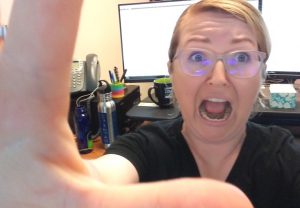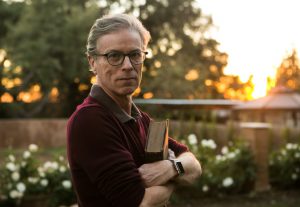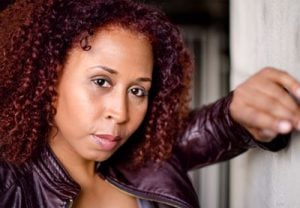 From l: PJ Morgan, Simon Vance, Adenrele Ojo
For my eighteenth birthday, Father promised me the hand of a handsome young man, which he duly delivered mounted in a glass bell-jar.[1]
"It's on the table in your study."[2]
On a breath, I answer, "Okay."[3]
An old coffin was unearthed, and upon its being opened, it was found to contain fragments of a female skeleton, a brown silk gown in wonderful preservation, some human teeth, and a wreath of artificial roses![4]  Mary Lincoln was at peace.[5] She didn't know who we were.[6]
"And she wants to meet."[7]  Merry Christmas, Jo.[8]
I'd like to meet her.[9] You will have to tell our confessor, or you will go to Hell and burn forever and ever![10]
They all shook their heads and gave me a smile as though I was
trying to fool with them
And then one
Sunday afternoon I wandered out along the
Desplaines river
And I saw a crowd of Hungarians under the trees with their
women and children and a keg of beer and an accordion.[11]
It was the taste of magic.[12]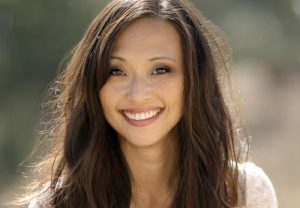 Don't you leave me.[13]  Let's work together with Li Grand Zombi and make the world a better place with our gris gris![14] It's gonna be a wild ride![15]  Each page can filter around 100 litres of water so a single book could provide a clean water supply for four years.[16] If you took everything out of Rome that was supposed to have been done by Michelangelo, Rome would be as bare of art as Los Angeles.[17]  Only for its former crowds will the city slowly stir and come to life, street by street, building by building, like an enormous diorama giving back to us the things we thought we'd lost forever.[18]  Let me tell you about them…[19]
Ivy.[20] She was confident that together, they could overcome anything.[21] She was safe, her family was secure, and she would never, ever take that for granted again.[22] Her eyes searched the fairgrounds.[23] There's always a catch.[24]  The children.[25]  Three children fighting sleep so that they can catch the last moments of a small pocket of fire.[26]  Their shoes make shadows on the floor, and all the feet look alone.[27]  Behind them were the movie stars, each beautiful and desperate, each ready and willing, waiting in a line.[28]  And then they turned and ran after the others, racing past them to take the lead as the procession melted into the grass.[29]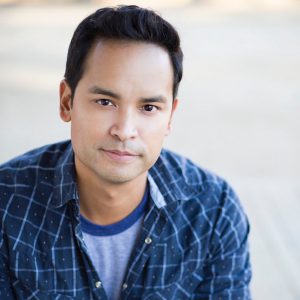 With unseen tears, the sisters took a few moments before crawling out from under the willow tree.[30]  But then, Melinda had never been a woman to let a few challenges upset her plans.[31]  Darcy, as well as Elizabeth, really loved them; and they were both ever sensible of the warmest gratitude towards the persons who, by bringing her into Derbyshire, had been the means of uniting them.[32] Her young friend would figure it out soon enough.[33]
The waning moon hung high in the sky, nearly full and shining with brilliant white light.[34]  He watched it arc high, catch a breeze, and float down before flying off in the direction the kids had ridden.[35]  Yes, more sleep was exactly what he needed.[36]  And yet, as his eyes closed and the world slipped away into darkness, a knot in his stomach told him that things were about to get much, much worse.[37]  Then he let go, and Firefly dropped to the concrete.[38]  Have a nice life…see you in heaven![39]
"I suspect they might."[40]
"I can see it, too," I smiled.[41]  Perhaps the nicest Christmas gift of all.[42] Makes 14–16 four-inch pancakes.[43]  The universe was awash with them.[44]  We'll eat together, and it will be so exciting![45]  We're not going to be ok, we already are.[46]
The sky above us the color of coals.[47]  My life was about to become a hell of a lot more interesting.[48] I switch on the headlights and the car seems to leap forward into the night.[49]
We slip away amongst the towers, finding shadows even in the brightness, making our escape.[50]  Things honestly couldn't get any better than this.[51]  It matters not what form or structure our communities take—or if they have no structure at all; the point is to have a community, a circle of caring, made of family, friends, and neighbors, who will be there for the long haul, as best they can, as we live our final chapter.[52]  If we can attend more closely to the ways in which political life has shaped the identities we have, we may be better positioned to think about how we might mobilize it to transform them and to build new solidarities.[53] I have chosen to live with that hope.[54]
"Oh, I think you have some idea what to do with me…" [55]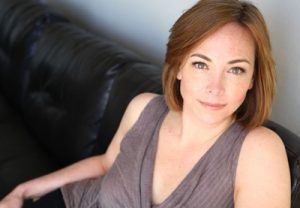 "Deal," I told him, knowing that this was one deal I'd never regret.[56] And that will do.[57]  What could possibly go wrong?[58]  I'm glad Nick isn't going to let Dirty Harry turn the Bixby into a wretched hive of scum and villainy.[59]
"It must really sting to lose him to Luna," Dannon continued.[60]
It was a very humbling thought.[61] Dead or alive…she'd lost him.[62]  His Weltanschauung, or worldview, was little changed from that summer day in 1944 when he had stalked the ramp at Auschwitz-Birkenau.[63]
"No," he said. "I just helped you see it."[64]
"She's much more than that," he murmured again to himself.[65] "Now," he said, exhaling wearily, "where is my amulet?"[66]
"It's not a normal sickness," she says, getting up off the floor.[67] She had no answers for him, and no idea what to do next.[68] She'll soar for real tonight.[69]
Zyr![70]  I wish them well.[71] But I'd never say that to Danny.[72]  There are hard discussions, but we follow the law.[73]  What matters is that Gift keeps having babies, that Hammer is distributing seeds, and that the winterthorn still sings.[74] If only…[75]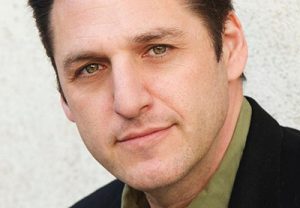 "To us," she said softly and clinked her glass against his, excited for the future and everything to come.[76]
Yes.[77]  This was going to be a winter to remember.[78] But today they have the chance to make things better.[79]  They may have been conceived in a web of lies, but they'll be raised in the truth.[80]  Doing so will unleash value and demand new forms of leadership and organization.[81]  It was up to us.[82]  Don't just try to shout down the skeptics with a mixture of technobabble and libertarian derp.[83]
Sam felt Willy shift slightly beside her, and glanced up just in time to see her daughter wipe a tear from his cheek.[84]  "Most definitely love," she sighed, prepared to melt into him for eternity.[85]
"Mitakuye oyas'in," we all responded, and raised our Spam sandwiches in thanks to the blue Dakota day.[86]  Very soon.[87]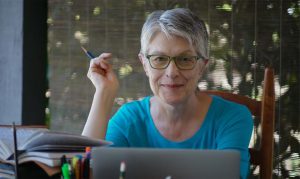 There was a renewed assault on the cupcakes and pigs in a blanket.[88] None of this will save them, when their time comes.[89]
The SS man chewed his lower lip and tapped his revolver on the edge of the boot and then, turning around, he went away.[90] It was the other African American athletes in the middle of Nazi Germany under the gaze of Adolph Hitler that put a lie to notions of racial superiority, whooped em, and taught them a thing or two about democracy and taught them a thing or two about the American character.[91] Humanity prevails.[92] It is the brain, not the heart or lungs, that is the critical organ.[93] It would be a mistake to think otherwise.[94] The tablet's been unlocked.[95]  Please, find peace, humans.[96] Frobod is Offline.[97]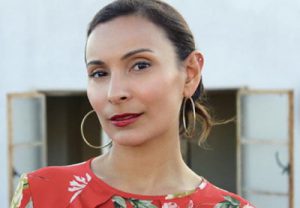 Developing the bioinformatic tools to gather, integrate and analyze those massive amounts of data, while safeguarding the confidentiality of patient information, is therefore another hurdle that must be cleared.[98] Thank you will never be enough.[99]
My bruised little brain wasn't in any shape to figure anything out, so I closed my eyes and listened to the tink of rigging on masts and the calls of the gulls, and felt the warmth of the sun on my face, and I thought about tourist brochures, and why people came to Florida in the first place, and in what ways I wasn't already an honest man.[100]  How was it that life went on, even when the most horrible things happened?[101]
Let's take seriously the binding power of inequality, and work to release our economy—and our society—from its grip, while retaining the vibrancy of a market economy so that we have an American economy that works for the many, not just the lucky few.[102]  But it may just be that candidates with optimistic liberal or utopian political platforms are more susceptible to such attacks than conservatives and others.[103]  It was deception, Howard maintains, that "made possible tactical surprise which in its turn produced complete and economical victory."[104]
You're stronger, tougher, and now more equipped to realize your God-given, extraordinary Mega Dream.[105]  But until then, as a historian, I will attempt to continue to answer the definitive question: What happened next?[106] I finally remembered it![107]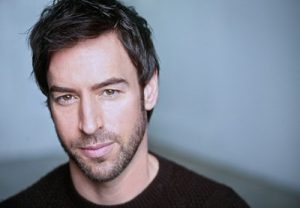 Teller emerges from the room to find me with an empty bowl of popcorn and the phone in my hand, ready to order a year's supply of anti-wrinkle cream made by doctors in Scotland who've unlocked the key to eternal youth.[108] He was my whirling, swirling dervish, but instead of tossing me around, he held me close in the calm center of him, taking me on a ride I'd never, ever got off of.[109]  Because over the course of the last month and a half, he somehow had completely fallen for his gorgeous, kind, sexy, strong, crazy wolf.[110] And if I'm right, I'm just really glad they're on our side.[111]  And now it was finally time to start their own happily-ever-after.[112]  But sadly, a nursing home setting might be best for her – for now anyway.[113]
Love is always justified, even when short-lived, even when mistaken, because during its existence it enlarges and ennobles the natures of the men and women experiencing the love.[114]  And if it didn't, they'd make their home somewhere else.[115] The writer Joseph Conrad put it in a nutshell: The mind of man is capable of anything—because everything is in it, all the past as well as all the future.[116]  The whole beauty of humanity, after all, lies in the attempt.[117] I can't wait to see the future you build.[118]  I love you too.[119]
As we gave our vows and sealed our union with another kiss, I knew that whatever obstacles lay in our future, we'd overcome them together, for Aiden was not only the right path for me but the one I'd continue to choose forever.[120] And I love you, my darling Valentine's blessing.[121]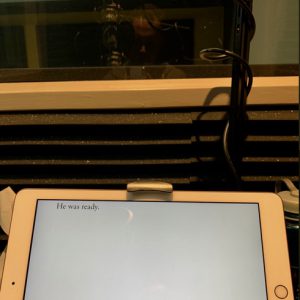 Of Mr. Groschut it is only necessary to say that he is still at Pugsty, vexing the souls of his parishioners by Sabbatical denunciations.[122]  And your tux.[123] But John Cooper is keeping the faith, believing that good people will do the right thing, and justice will come to Rutherford County, North Carolina.[124] He walked the talk.[125]  He was ready.[126]
Leonardo can and must be the subject of dispute.[127] Somebody hand me a pillow to throw at him.[128]  Life is never on my side, even now that I've decided I want to leave it.[129]  And who knows, perhaps Savannah will become a denizen of the Saturday literary salon this poet and pioneering playwright hosted in her home.[130]  Like yourself, she is a selfless, unassuming lady who always has the best interest of others at heart—I am sure that you would get along charmingly.[131] It's 4:06 p.m., and I am stopping the tape.[132] Godspeed, and thank you very much.[133] Please leave.[134]
And I am a voyageur![135] Finally.[136] And it's going to be a beautiful day.[137]
Footnotes:
[1] Jennifer Fitzgerald.  The Coroner's Daughter by Andrew Hughes
[2] P. J. Morgan.  "The Duplicity of Hargraves" by O. Henry
[3] Jillian Macie.  Unbreakable by Crystal Daniels and  Sandy Alvarez
[4] Helen Lloyd.  "The Tyburn Ghost" by The Countess of Munster in the anthology More Deadly than the Male
[5] Karen Commins.  Mary Lincoln: Biography of a Marriage by Ruth Painter Randall
[6] Shaun Grindell.  To Have and to Kill by John Glatt
[7] Lauren Fortgang. All the Best Lies by Joanna Schaffhausen
[8] Rachel Jacobs.  Every Time a Bell Rings by Barbara Ankrum
[9] Nano Nagle.  Will and Testament by Vigdis Hjorth
[10] Beverley Matthew. The Falcon's Rise: A Novel of Anne Boleyn by Natalia Richards
[11] Tim Campbell.  Blame the Dead by Ed Ruggero quoting Carl Sandburg's "Happiness"
[12] Kelsey Navarro.  The Confectioner's Guild by Claire Luana
[13] Elizabeth Wiley.  Refuge by Dot jackson
[14] Adenrele Ojo. The Magic of Marie Laveau: Embracing the Spiritual Legacy of the Voodoo Queen of New Orleans by Denise Alvarado
[15] Tanya Eby. Breaking News by Ashley W. Farley
[16] Gordon Griffin.  Books That Changed History edited by DK
[17] Johnny Heller.  Ambassador without Portfolio by Will Rogers
[18] Chelsea Stephens.  And I Do Not Forgive You by Amber Sparks
[19] Peter Kenny.  Four Minutes to Save a Life by Anna Stuart
[20] Amy Deuchler.  Kingdom of Embers by Tricia Copeland
[21] Connor Brown.  Love's Survival: Forbidden Love in the Combat Zone, Book 1 by Parker Lee
[22] Cat Gould. Death Comes to the Nursery by Catherine Lloyd
[23] Christopher Harbour. The Last Ride of the Small Town Superhero by Cheree Alsop
[24] Simon Vance.  Sharp Steel and High Adventure by William Alan Webb
[25] Jason Culp.  In the Beauty of the Lilies by John Updike
[26] Ramon de Ocampo.  Run Me to Earth by Paul Yoon
[27] Jane Oppenheimer.  Adults and Other Children by Miriam Cohen
[28] Joy Osmanski.  Molly Bit by Dan Bevacqua
[29] Gary Bennett. Requiem: Blood Runners Book 3, by George S. Mahaffey, Jr., and Justin Sloan
[30] Kimberly A. Wetherell.  Scarlet Oaks and the Exposed Photographer by Michaela James
[31] Diana Croft.  The Countess and the Crime Lord by Kimberly Kennedy
[32] Jan Cramer.  Pride and Prejudice by Jane Austen
[33] Eric Summerer.  Parno's Peril by N.C. Reed
[34] Andrea Emmes.  The Red Moon Rises by Catherine Cruzan
[35] Alan Carlson.  Rag Doll Bones by J.R. Erickson
[36] Sean Patrick Hopkins.  Clones by Daniel Arthur Smith
[37] Angus King.  The Killing Code by J.D. Kirk
[38] Therese Plummer. The Savage Dawn by P.T. Hylton and Jonathan Benecke
[39] Timmy Mallett.  Utterly Brilliant by Timmy Mallett
[40] Bronwen Price. Finding Hope at Hillside Farm by Rachael Lucas
[41] Kit Swann.  Adrian by Ella Fox
[42] Julie McKay.  A Murderous Tangle by Sally Goldenbaum
[43] Christina Delaine.  Thread and Buried by Lea Wait
[44] Linda Jones. From Lullabies for Suffering essay by Mark Matthews
[45] Lamarr Gulley.  "Little America – Gideon Oji" by Natalie So (in Epic Magazine)
[46] Eilidh Beaton.  Dying To Tell by Keri Beevis
[47] Carolyn Lee.  So Long as We're Together by Glenda Burgess
[48] Cindy Kay.  White Tiger by Kylie Chan
[49] Esther Wane.  Clever Girl by Tessa Hadley
[50] Patricia Santomasso.  Clones by Daniel Arthur Smith
[51] Aaron Shedlock. Griffin by Marie James
[52] Lee Ann Howlett.  With a Little Help from Our Friends by Beth Baker
[53] Rosemary Benson.  Race and the Meaning of American Political Science by Jessica Blatt
[54] Jim Seybert. 82 Days on Okinawa by Art Shaw with Robert L. Wise
[55] Kale Williams.  I Buried a Witch by Josh Lanyon
[56] Andi Arndt.  The Choice by Stella Gray
[57] Matthew Lloyd Davies.  Prodigal by Charles Lambert
[58] Rachael Beresford.  Utterly Dead by Jordaina Sydney Robinson
[59] Finley Smith.  Not so Long Ago, Not so Far Away by Trisha Slay
[60] Judy Williams.  Surviving Valencia by Holly Tierney-Bedford
[61] Joyce Oben.  A Mother for Leah by Naomi Miller
[62] Steve White.  The Curse by Ryan Green
[63] Paul Woodson.  Mengele: Unmasking the Angel of Death by David G. Marwell
[64] Beverley A. Crick.  A Pursuit of Home by Kristi Ann Hunter
[65] Stacy Gonzalez.  Queen of Avalon by Jamie Davis
[66] Reba Buhr.  Watch Hollow: The Alchemist's Shadow by Gregory Funaro
[67] Hannah Baker.  Witch's Heart by Valia Lind
[68] Renee Chambliss.  Hammer of Time by Erica Lindquist and Aron Christensen
[69] Carol Monda.  Two Deserts by Julie Brickman
[70] Sean Duregger.  How Not to Be a Scribe by Zack Brooks
[71] Gary Tiedemann.  Born In Blood and Fire: A Concise History Of Latin America by John Charles Chasteen
[72] Matt Godfrey.  The Art of Dumpster Diving by Jennifer Anne Moses
[73] Neil Helligers.  When My Time Comes by Diane Rehm
[74] Donna Postel.   Secrets of the Savannah by Delian Owens and Mark Owens
[75] Nancy Peterson.  Shadows of Ladenbrook Manor by Melanie Dobson
[76] Scott Bennett.  Hot for You by Cheyenne McCray
[77] Cecily White.  A Desolate Christmas by Faye Godwin
[78] Malk Williams.  Gallia Invicta by S.J.A. Turney
[79] Kris Dyer.  More by Phillip Coggan
[80] Sara Sounds.  I Know What You Did by Norma Hinkens
[81] Chris Sorensen.  Driving Innovation from Within by Kaihan Krippendorff
[82] Erin Bennett.  Futureface by Alex Wagner
[83] Robert Shapiro.  Arguing with Zombies by Paul Krugman
[84] Tom Taylorson.  Trace by Archer Mayor
[85] Machelle Williams.  Sassy by Valerie A Howard
[86] Peter Berkrot.  The Wolf at Twilight by Kent Nerburn
[87] Greg Tremblay.  Painfully Attractive by Silvia Violet
[88] Petrea Burchard.  Digging Up Trouble by Rickie Blair
[89] Allyson Johnson.  Reap The Wild Wind: Stratification by Julie Czerneda
[90] Peter Noble.  The Brothers of Auschwitz by Malka Adler
[91] Leon Nixon.  Olympic Pride and American Prejudice by Deborah Riley Draper and Travis Thrasher
[92] Tim Jackson.  Fatal Reaction: Nightfall by M. A. Hollstein
[93] Nathan Agin.  Your Journey to Becoming Unskippable by Jim F. Kukral
[94] Gabra Zackman.  The Escape Artist by Helen Fremont
[95] Marni Penning.  Salt and the Siren by A. L. Knorr
[96] Kyla Garcia.  Love, Sugar, Magic: A Mixture of Mischief by Anna Meriano
[97] Amy Landon.  Freehaven Online by Jun Prince
[98] Suzie Athens.  The Science of Cancer from the editors of Scientific American
[99] Susan Boyce.  Footprints in the Dust by Roberta Gately
[100] Paul Heitsch. Dead Fast by A. J. Stewart
[101] Siobhan Waring.  Trials and Tribulations by Jean Grainger
[102] Teri Schnaubelt.  Unbound: How Inequality Constricts Our Economy and What We Can Do about It by Heather Boushey
[103] Chris Abernathy.  I'd Fight the World by Peter La Chapelle
[104] Kate Reading.  Flames in the Field by Rita Kramer
[105] Anna Crowe. The Big Stretch by Teneshia Jackson Warner
[106] Michael Mills.  Prymus: Uprising by Sloan Young
[107] James Anderson Foster.  Redacted Affairs by Kevin Ikenberry and Kevin Steverson
[108] Ramona Master.  Sever by Mary Elizabeth
[109] Jennifer Blom.  Times Like These by Julia Wolf
[110] Shane East.  Wickedly They Dance by May Surge
[111] Steve West.  Death Unleashed by Steve McHugh
[112] Sophie James.  A Seal's Surrender by Makenna Jameison
[113] Stephen Borne.  The Face in the Basement Window by Donald Collins
[114] Lisa Flanagan.  Rebel Cinderella by Adam Hochschild
[115] Andrew Wehrien.  Bleak Horizons by K.M. Fawkes
[116] Adam Verner.  Electric Brain by R. Douglas Fields, quoting Joseph Conrad's Heart of Darkness, 1899
[117] Pete Cross.  Eternal City: A History of Rome by Ferdinand Addis
[118] Kitty Hendrix, recording as Kathryn Daniels. Game Changer Investing by Hilary Kramer
[119] Maxine Mitchell.  Riven Knight by Devney Perry
[120] Shiromi Arserio.  Pathways by Camille Peters
[121] Sally Roughton.  The Valentine by Elizabeth A. Lance
[122] Nigel Patterson.  Is He Popenjoy? by Anthony Trollope
[123] Caitlin Davies.  Love Just Clicks by Eliza Gordon
[124] Vivienne Leheny.  Broken Faith by Mitch Weiss and Holbrook Mohr
[125] Trevor Thompson.  One Soul at a Time by Grant Wacker
[126] James Patrick Cronin.  Arlo Finch in the Kingdom of Shadows by John August
[127] Ana Clements.  The Da Vinci Women by Kia Vahland
[128] Suzanne Barbetta.  Chancey Family Lies by Kay Dew Shostak
[129] Kristin Atherton.  Precious You by Helen Monks Takhar
[130] Robin Ray Eller.  Saving Savannah by Tonya Bolden
[131] Lillian Rachel.  Thaw by Anniina Sjolblom
[132] Robert Fass.  A Good Girl's Guide to Murder by Holly Jackson
[133] Lisa Renee Pitts.  Strong Voices: 15 American Speeches Worth Knowing compiled by Tonya Bolden
[134] Anthony Lee.  Rock Solid by Lisa A. Olech
[135] Graham Halstead.  The Littlest Voyageur by Margi Preus
[136] Katharine McEwan.  Witches of Ash and Ruin by E. Latimer
[137] Billie Fulford-Brown.  Headliners by Lucy Parker
Adenrele Ojo photo by David Wendell Boykins; Ramon de Ocampo photo by  Elsie Rose Photography.