Valentine's Day is nearly upon us, and love is in the air. So I present for your listening pleasure a collection of mystery/thrillers that involve a variety of relationships. Settle in with your box of chocolates, plug in your earphones, and enjoy the love . . . and murders.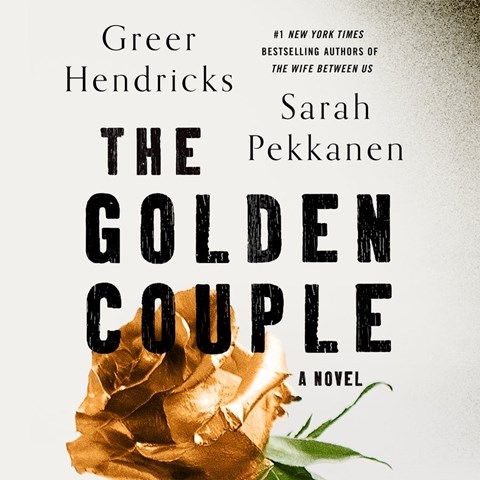 THE GOLDEN COUPLE, by the author team of Greer Hendricks and Sarah Pekkanen, is narrated by Karissa Vacker and Marin Ireland. The audiobook is due to be released on March 8. The story involves a couple who seek the aid of an unconventional therapist to save their marriage after Marissa, the wife, cheated. Ireland performs Avery, the therapist, while Marissa is voiced by Vacker. The secrets are slowly revealed in this psychological thriller that will have listeners glued to their earphones till the end. For an interesting view into the writing process of Hendricks and Pekkanen, check out this YouTube interview.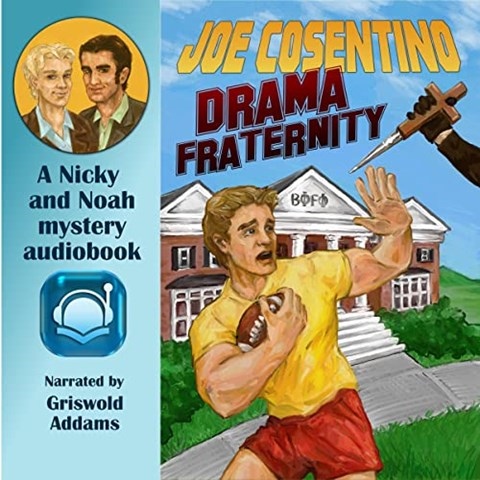 Want something a bit lighter? Try Book 6 in the Nicky and Noah Mysteries, DRAMA FRATERNITY by Joe Cosentino and narrated by Griswold Addams. This audiobook is filled with fast-paced action, lots of humor, and love. Theatre professors and spouses Nicky and Noah are directing a slasher movie involving football players when their cast members start mysteriously dying. This audiobook is entertaining and has some serious messages about prejudice and homophobia.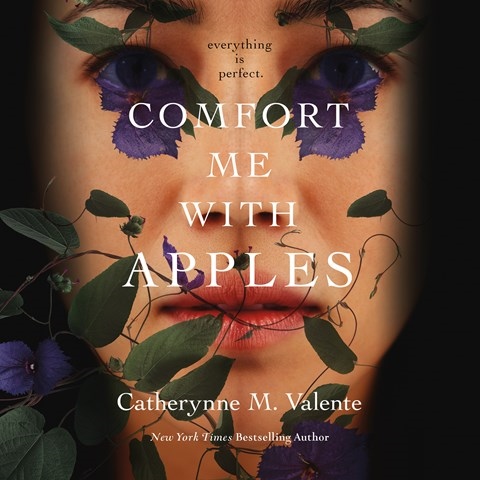 For a listen that leans into a Twilight Zone-like bizarreness, try COMFORT ME WITH APPLES by Catherynne M. Valente, who has also published audiobooks in the fantasy and science fiction genres. Narrator Karis Campbell earned an Earphones Award for her ability to convey the unraveling of what appears to be the perfect marriage to the perfect husband as the story descends into creepiness. Each chapter is named for a variety of apples. This audiobook is short—only a little more than two hours.
THE MAN IN THE BROWN SUIT by Agatha Christie and narrated by Gabrielle de Cuir and Golden Voice John Lee provides romance mixed with tension and mystery as only Agatha Christie can deliver. The romantic relationship in this 1924 classic doesn't take center stage until well into the plot. Heroine Anne is looking for adventure more than she's looking for love when it comes at her in a surprisingly disagreeable way. That's all I'll say—no spoilers for those not familiar with the plot. De Cuir and Lee masterfully present an energetic, enlivened rendition of this Christie classic, which has been delivered many times in audiobooks and movies.