How amazing is it when a favorite author launches a new series? As with TV show spin-offs, new mystery book series often grow out of an established series through the development of a particularly popular character. And sometimes the series is developed with a totally new set of characters, with perhaps some cross-over of secondary folks, or settings, or themes. Now is the perfect time to jump into these new series!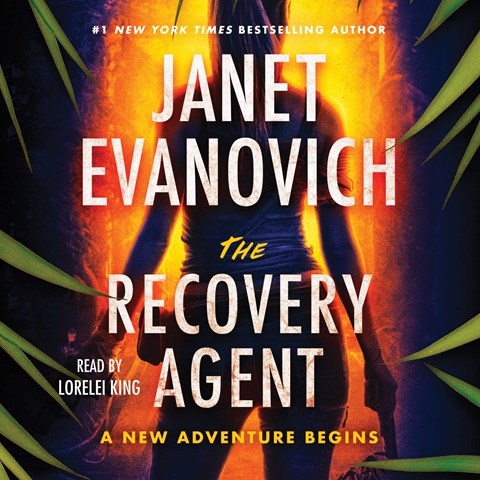 Janet Evanovich recently released THE RECOVERY AGENT featuring Gabriela Rose. For mystery audiophiles who have been fans of Lorelei King's narration of Evanovich's Stephanie Plum series, the good news is that King is the voice for this new series, too. King is a master vocal shape-shifter, which she once again demonstrates in her performance of both the male and female characters in THE RECOVERY AGENT, which takes us to multiple locations in the U.S., the Caribbean, and South America. In many ways, Gabriela Rose, who made a brief appearance in Book 27 of the Plum series, is the opposite of Stephanie Plum. Rose is a confident, brave, independent, goal-oriented businesswoman. King has found a voice for Rose that reflects her assertive, cool personality. Constant fast-paced action makes the audiobook feel like a movie thriller. Fans might miss the humor of the Plum series, but with King's narration, this is a promising start to this new series.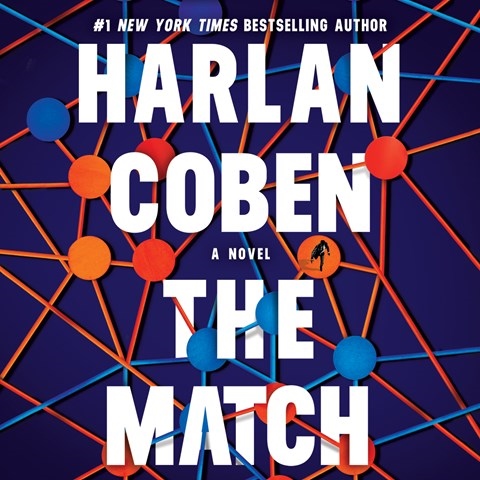 Harlan Coben introduced Wilde and his mysterious backstory in THE BOY FROM THE WOODS, narrated by Steven Weber, which earned an Earphones Award. Wilde was abandoned as a very young boy in the Ramapo Mountains in Northern New Jersey. So I was eagerly awaiting the second audiobook in the series, which promised to get to the bottom of his family's history. Steven Weber returns to perform THE MATCH and earns another Earphones Award. Weber's skill with accents, tone, and attitude brings to life characters including TV personality and lawyer Hester Crimstein and her grandson, Matthew. Listeners will take a wild and crazy roller-coaster ride with Wilde as he attempts to uncover the secret behind his abandonment. Wilde is such an intriguing protagonist. I'm looking forward to spending more time with him.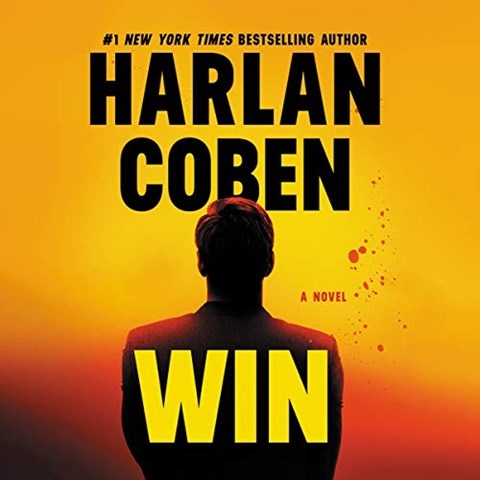 For an example of a new series built on a popular character, Harlan Coben released WIN, also narrated by Steven Weber and also an Earphones Award winner. Windsor Horne Lockwood III is a regular character in Coben's Myron Bolitar series—and Myron is mentioned in this new series. The Coben-Weber partnering makes for an exciting, engaging listening experience. You can learn more about Weber's narration approach in his interview on AudioFile's Behind the Mic.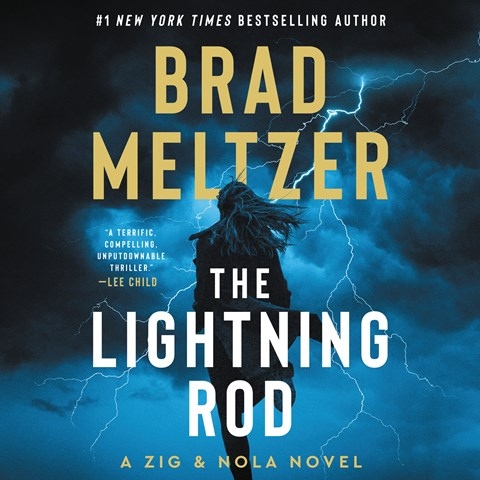 THE LIGHTNING ROD by Brad Melzer is book 2 in the Zig and Nola series. The series launched with THE ESCAPE ARTIST, read by two Golden Voices: Scott Brick and January LaVoy. Scott Brick, who has been the voice for Meltzer's series and stand-alones, goes solo in voicing audiobook 2. This new series brings together two fascinating and complicated characters: Jim "Zig" Zigarowski, a mortician, and Nola Brown, an artist, both of whom have military backgrounds. In this second audiobook in the series, Zig is asked to attend to the body of Col. Archie Mint. The secrets start unraveling, putting Zig and Nola into a heap of danger. Brick's ability to ratchet up the tension and keep up the fast pace contributes to his earning an Earphones Award for this one.