In this Behind the Mic video, narrator Peter Noble reminds us of the pleasure of old-fashioned adventure stories. He introduces us to British author Katherine Rundell and THE EXPLORER, an exhilarating and sometimes harrowing story of four children stranded in the Amazon jungle.
"Rundell's writing is chunky and beautiful and elegant and a pleasure to narrate."—Narrator Peter Noble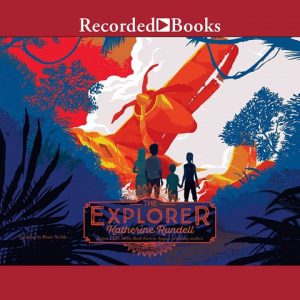 THE EXPLORER
by Katherine Rundell, read by Peter Noble
Recorded Books
AudioFile Earphones Award
Peter Noble sweeps us up into this adventure for young listeners. He is utterly convincing as the four children—Fred, Con, Lila, and, especially, 5-year-old Max—struggle to survive and learn of the wonders of the Amazon. Listen to a sound sample and read AudioFile's full review.
British narrator Peter Noble gets listeners' attention with his engaging storytelling style. To explore more of Peter's audiobooks, check out his audiography that includes classic spy fiction from Ted Allbeury.