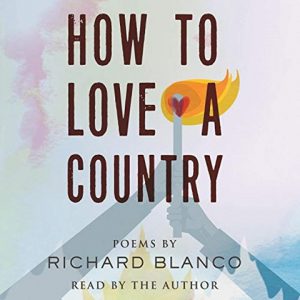 One of the things I like best about doing my blog posts is the places I go. For the audiobooks I write about here, I follow a wide variety of breadcrumbs and chase bits of information to amplify the story of the audiobook with details about authors or the topics. This type of research—a bit of web surfing, a rabbit hole to check out, or the discovery of an archival tidbit—is a great pleasure. Today I'm looking at Richard Blanco, Maria Popova, and Leonard Cohen.
Richard Blanco is one of our most influential poets and storytellers. While he lives in Maine, he writes about the world, including his Cuban-American heritage, and invites conversation with all Americans. He was President Obama's inaugural poet performing his poem, "One Today." He has published six collections of poetry. The newly released collection HOW TO LOVE A COUNTRY  is a great listening experience. Jennifer Dowell writes in our review, "With a quiet but driving intensity, Richard Blanco delivers poems that speak to our times."  Watch Richard working in the studio recording the collection—this gives a glimpse at what the full collection offers.
It's National Poetry Month, after all, and Richard is the Education Ambassador of the Academy of American Poets.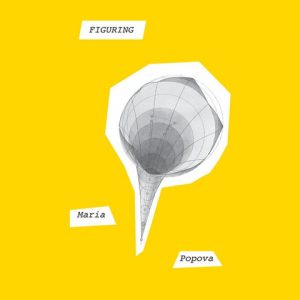 We give FIGURING a great review—and an Earphones Award—and this led me to Maria Popova and her fascinating Brain Pickings blog. Maria is a 30-something writer and culture observer. She calls her blog a "human-powered discovery engine for interestingness." She fills it with intriguing thoughts and stunning imagery that includes archival photographs and illustrations. Talk about rabbit holes . . . I went down this one on Arthur Rackham's illustrations for "The Tempest."  Candace Levy reviews FIGURING, calling it an "exploration of how art, music, writing, science, and love intersect across time and space, folding in on themselves and changing our worldviews and self-images." I will just take a leap of faith and use some listening time when I'm not multi-tasking. I'm depending on British actress Natascha McElhone to help immerse me.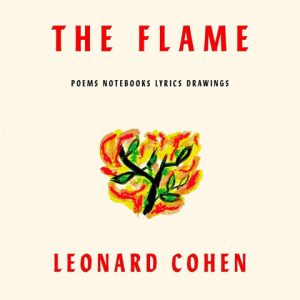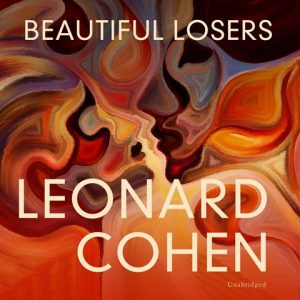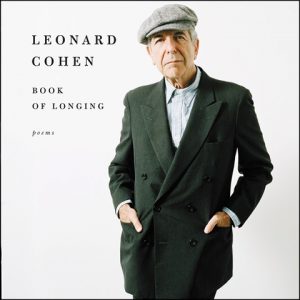 Another poet has been in my sights—Leonard Cohen, who may be better known as a singer and songwriter. Recently several collections of his prose and poems have been released. THE FLAME, a collection with multiple voices and an all-star cast including Will Patton, Michael Shannon, and Margaret Atwood, was published last fall. Cohen's free-form novel BEAUTIFUL LOSERS was released as an audiobook this year with an ensemble of voices including Stefan Rudnicki, Bronson Pinchot, and John Lescault. The most successful is the archival collection, BOOK OF LONGING. Listeners hear Cohen himself in a beautiful, intimate program. It feels like an evening at Dunn's Jazz Parlour in Montreal where Cohen first read his poems. He might just break into "Hallelujah," one of his most famous songs.
In the circuitous ways that these things happen, I was introduced to Leonard Cohen by way of Neil Gaiman. In December 2017, Neil recorded Cohen's poem "Democracy" with Amanda Palmer in a video for PEN America "to support our mission to celebrate and defend free expression in these challenging times."