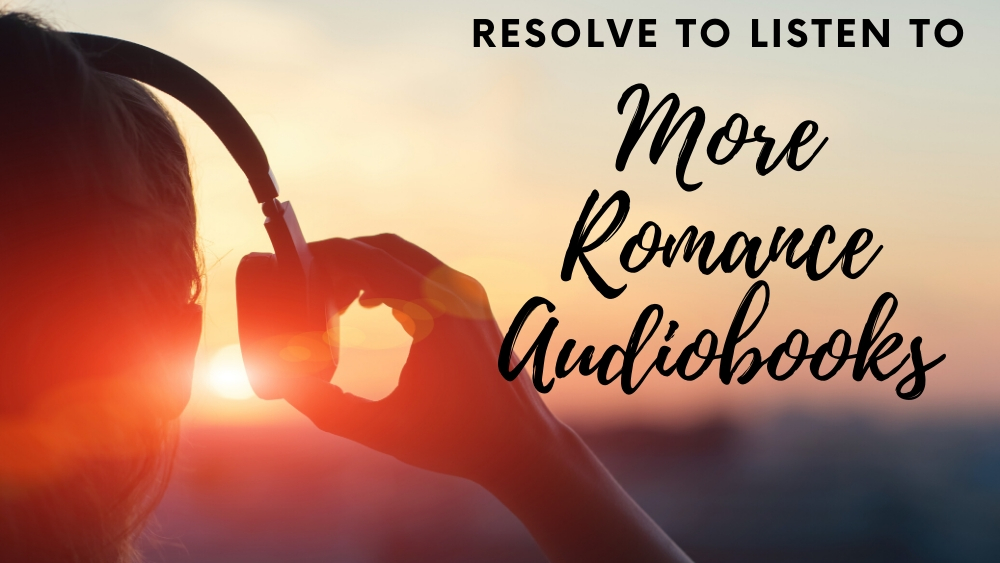 I'm a little behind this year — I haven't yet made my New Year's Resolutions. (Resolutions are a Big Deal to me — I actually completed three resolutions last year, thanks to my bullet journal, so this year, I feel like the stakes are even higher.) While I'm still considering my own 2020 goals, I encourage everyone to start the new year off right by listening to a great romance audiobook. Below are some favorites from 2019 to get you going — and we resolve to bring you fresh new romance audio recommendations all year long. Love your listening in 2020!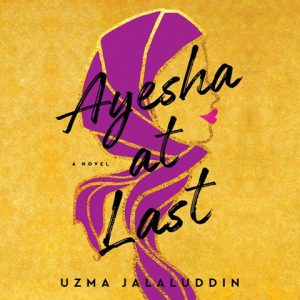 AYESHA AT LAST
by Uzma Jalaluddin, read by Roshni Shukla
Penguin Audio
AYESHA AT LAST is a PRIDE AND PREJUDICE retelling set in modern Canada. Narrator Roshni Shukla reads with a smooth flow, contrasting the contemporary setting with the more traditional parental involvement in Ayesha and Khalid's lives.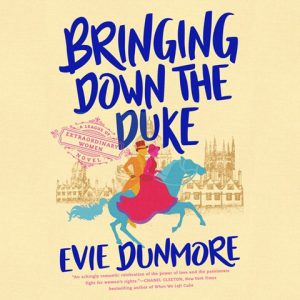 BRINGING DOWN THE DUKE
by Evie Dunmore, read by Elizabeth Jasicki
Penguin Audio
BRINGING DOWN THE DUKE embeds 21st-century issues like female choice and power into the suffrage movement in England. Narrator Elizabeth Jasicki jumps into Annabelle's indignation at the inequities of money, power, and gender even as she weaves together Annabelle's romance with the Duke of Montgomery. Jasicki switches from smooth prose to clarion calls for reform with aplomb.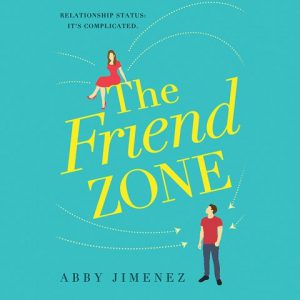 THE FRIEND ZONE
by Abby Jimenez, read by Teddy Hamilton and Erin Mallon
Hachette Audio
In THE FRIEND ZONE, narrators Teddy Hamilton and Erin Mallon exuberantly share Josh and Kristen's jocular banter. The pacing and the dialogue are on point in this comedic contemporary where members of a wedding party try to keep their relationship friendly and nothing more. Hamilton keeps the story moving without being rushed while Mallon can do social panic and hilarity with realistic fervor.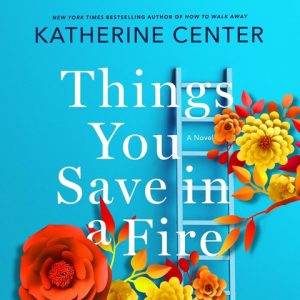 THINGS YOU SAVE IN A FIRE
by Katherine Center, read by Thérèse Plummer
Macmillan Audio
THINGS YOU SAVE IN A FIRE earns a spot on the list because listening to a story about a female firefighter in Boston is both fascinating and compelling thanks to narrator Thérèse Plummer. She knows just when to pause for dramatic effect and she makes you love main character Cassie Hanwell.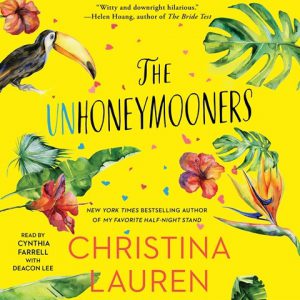 THE UNHONEYMOONERS
by Christina Lauren, read by Cynthia Farrell and Deacon Lee
Simon & Schuster Audio
What's more fun than being forced to go on a honeymoon when you're not the bride, and your companion is the groom's brother? Narrator Cynthia Farrell's low voice pokes fun at identical twin Olive Torres, who fake honeymoons when her sister Amy and the groom get food poisoning. Olive's wry tone shows her clear-eyed view of the "fantasy" wedding and the jerk she has to vacation with, making her eventual love connection as satisfying as it is unplanned.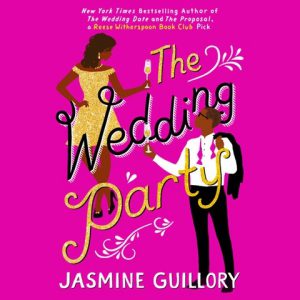 THE WEDDING PARTY
by Jasmine Guillory, read by Janina Edwards
Penguin Audio
If you've never listened to a Jasmine Guillory title (what are you waiting for!), then THE WEDDING PARTY is a great place to start. Narrator Janina Edwards has so much presence, and she keeps up beautifully with the brisk dialogue. Maddie and Theo may not like each other at first, but their chemistry is undeniable. Will they resolve to turn their physical relationship into something more?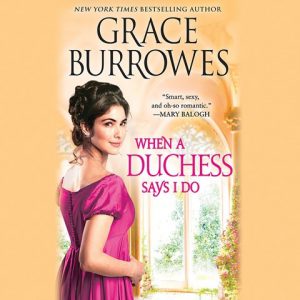 WHEN A DUCHESS SAYS I DO
by Grace Burrowes, read by James Langton
Hachette Audio
WHEN A DUCHESS SAYS I DO could be your first 2020 listen because it's a chance to spend time with narrator James Langton. His secondary character voices almost eclipse the main characters with their notable vocal quirks and accents, but pay attention to Matilda and Duncan as they reveal their secrets, and Duncan wins the woman he sets his heart on. This audiobook will remind historical romance fans why they listen.