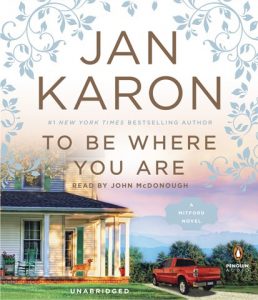 If you are a listener who loves series, one of the worst moments is when a new episode arrives and the long-time narrator is replaced. It's a little like losing old friends . . . not only the narrator's voice but the way he or she creates all the recurring characters. We do survive . . . think Louise Penny's Inspector Gamache series, where we lost beloved narrator Ralph Cosham. Luckily, the new narrator, Robert Bathurst, has turned out to be just as much of a delight. In one case of the same narrator remaining at the helm, Jan Karon's Mitford series started with AT HOME IN MITFORD in 1994, and narrator John McDonough introduced me to this lovely slice of small-town America (nearly 25 years ago!).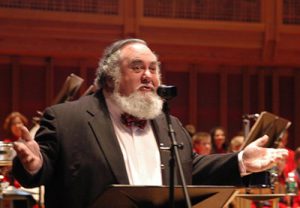 New this week is our review of  TO BE WHERE YOU ARE, Mitford series #14, and John is still in full control.
Even though we've mentioned the Janet Evanovich /Stephanie Plum series recently, I must shout out to Lorelei King and her grand ownership of this series. I just love the Behind the Mic video comment Lorelei made for listeners—what a great enticement to start, reread, or continue the series with HARDCORE TWENTY-FOUR!  I love hearing what the narrators have to share with us in these videos.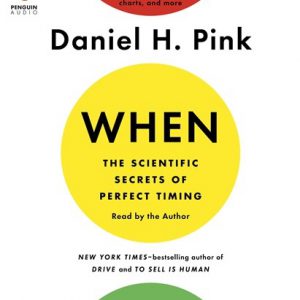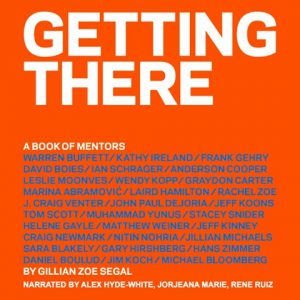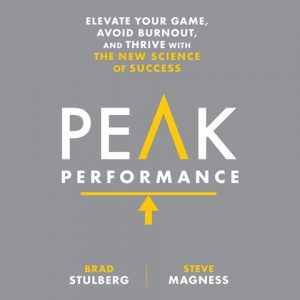 How about a change-up—a few new audiobooks caught my eye this week to add a little motivation to your life or work. I've always liked Daniel Pink's big, forward-thinking ideas, starting with A WHOLE NEW MIND. The new WHEN: The Scientific Secrets of Perfect Timing looks fascinating, especially if you've liked any of Dan's TED Talks. In the collection GETTING THERE, listeners will have a range of fascinating "mentors" to listen to, and we can take solace that even these high achievers might have had uneven careers or a rocky start. To complete the trio, I like the approach of learning from high achievers in different fields in PEAK PERFORMANCE. In PEAK, you've got a single voice, Christopher Lane, giving us the multiple profiles, while GETTING THERE features an ensemble of several voices, adding variety to the many profiles.