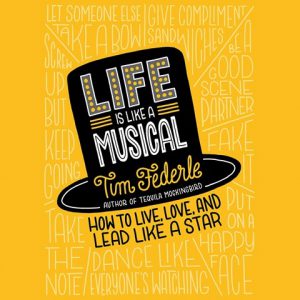 Listening to these audiobooks, I was reminded of how important stories are to making them work as learning tools. Business and life lessons full of rigorous thinking and action steps appeal to me in a left-brain, problem-solving kind of way, but I've noticed that some deeper kind of attention becomes activated when the lesson is grounded in a human narrative—whether colorful historical vignettes or an author's personal stories. Even more captivating are memoir-type audios that focus on one person's burning vision and show how that passion expressed itself in the form of a complex, purpose-driven organization or a life well lived. These are the lessons that have the longest shelf life in my operating system—lessons with strong stories. They may also offer insights and advice along the way, but, ultimately, they're more about the hero's journey than analysis and logistics.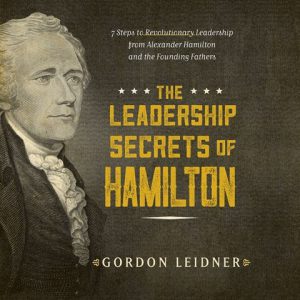 The audiobooks highlighted below are a pleasing combination of biographical portraits, first-person success stories, and insights into how to grow as a learner and citizen of the universe. Of course, talented narrators with good vocal personalities and engagement with their material always amplify the power in any type of learning audio. Whether they're self-narrated by authors, read by voice pros, or voiced by your favorite pop scientists, their performances add pizzazz to the listening and help these audios connect with us in transformative ways.
More Listening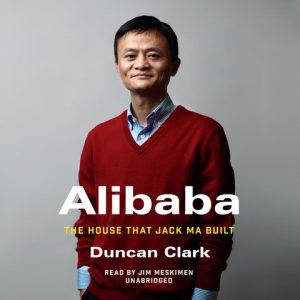 LIFE IS LIKE A MUSICAL: How to Live, Love, and Lead Like a Star
by Tim Federle, read by Tim Federle
Hachette Audio/Blackstone Audio
50 lessons from show business to inspire and guide listeners.
THE LEADERSHIP SECRETS OF HAMILTON: 7 Steps to Revolutionary Leadership from Alexander Hamilton and the Founding Fathers
by Gordon Leidner, read by James Foster
Brilliance Audio
Learn how to be a transformational leader.
ALIBABA: The House That Jack Ma Built
by Duncan Clark, read by Jim Meskimen
Harper Audio/Blackstone Audio
How Jack Ma overcame cultural, technical, and governmental obstacles to create the giant Alibaba marketplace.
BORED AND BRILLIANT: How Spacing Out Can Unlock Your Most Productive And Creative Self
by Manoush Zomorodi, read by Manoush Zomorodi
Macmillan Audio
AudioFile Earphones Award
Spark your creativity by disconnecting from your tech device — based on the experiment from author's popular podcast, Note To Self.
EVERYTHING ALL AT ONCE: How to Unleash Your Inner Nerd, Tap into Radical Curiosity and Solve Any Problem
by Bill Nye, read by Bill Nye
Recorded Books
Insights and laughs to encourage you to pursue knowledge, fight mindlessness, and work to save the world.

KILLING IT: An Entrepreneur's Guide to Keeping Your Head Without Losing Your Heart
by Sheryl O'Loughlin, read by Cassandra Campbell
Harper Audio/Blackstone Audio
Intuitive advice and candid stories from a successful and grounded business leader.
This post has been adapted from the original Learning By Ear column published in the June/July 2017 issue of AudioFile Magazine.