It's February, and in my neighborhood, the snow is piled high and the forecast is calling for more of the same. So it's definitely time to let audiobooks fly me away to places with palm trees and sun and, of course, a murder or two.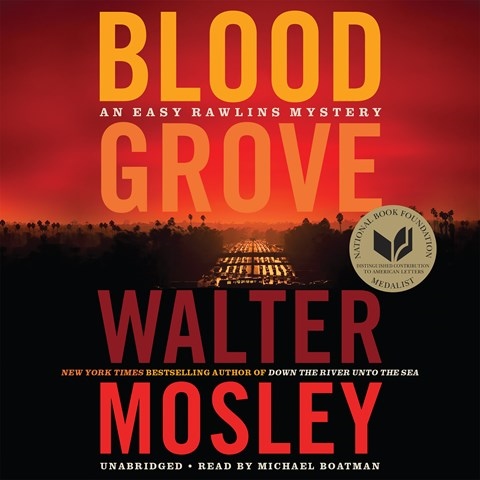 Walter Mosley's latest Easy Rawlins audiobook, BLOOD GROVE, read by Michael Boatman, takes listeners to Los Angeles in the late '60s. The descriptions of the hippie scene and the impact of the Vietnam War act like a time machine. Yes, you will get into the sun and scene of L.A., but the most powerful experience for the listener might be one that is actually all too relevant today—the way it feels for a Black man to be confronted by law enforcement. To viscerally feel that sense of powerlessness when faced with authority will bring listeners right back to the present day. So you can escape to the warm weather of L.A. and to a time of free love, but Mosley's words, masterfully performed by Boatman, make you realize once again that there is no escape from racism.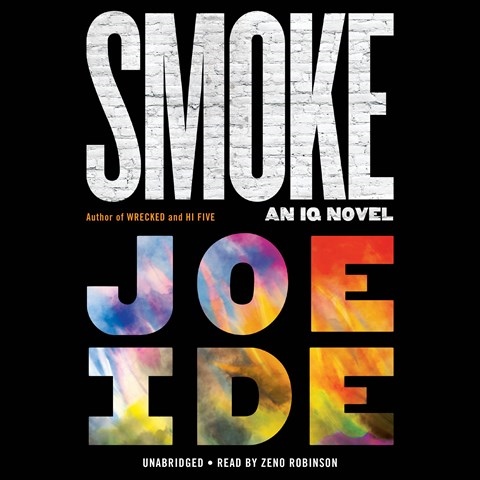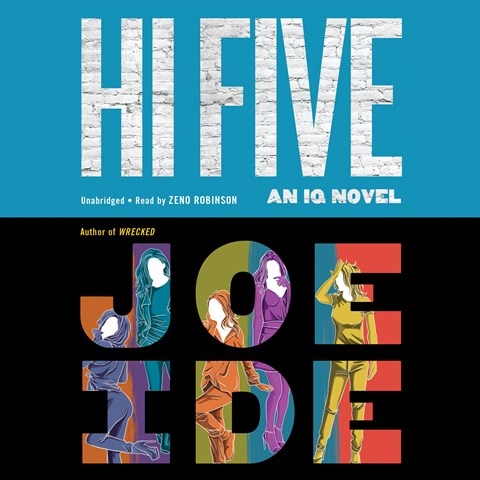 Which brings us to the next title, SMOKE by Joe Ide, read by Zeno Robinson. This is the fifth in the Isaiah Quintabe (IQ) series, which takes place in Southern California—East Long Beach, to be exact. Further, the story's plot has IQ escaping the craziness of his hometown for Northern California, which happens to be one of my favorite places in the U.S. Robinson earned an Earphones Award for HI FIVE, the fourth book in the series. And he continues in this fifth book to keep up with the many characters and subplots. Ide writes fun and funny characters and engaging action. If you haven't picked up this series, it's worth getting into.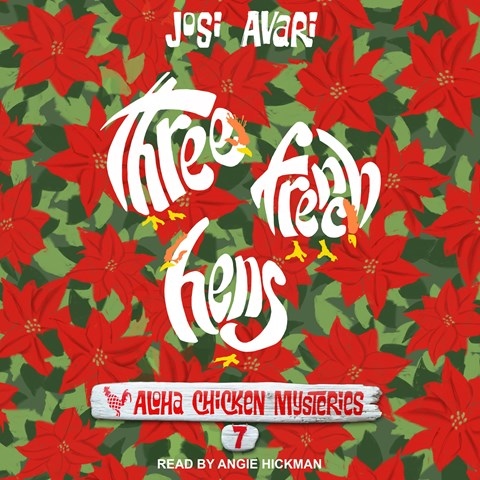 In THREE FRENCH HENS by Josi Avari, read by Angie Hickman, listeners get to experience Maika'i, Hawaii. Who wouldn't want to escape to the islands and feel the ocean breezes, enjoy the waves, and relax under the palm trees without having to spend hours on a plane? This is Book 7 in the Aloha Chicken series. And it takes place during Christmas season, where Santa arrives by canoe. This is a fun, sweet, character-driven cozy. There are now ten books in the series with Angie Hickman as the narrator for all.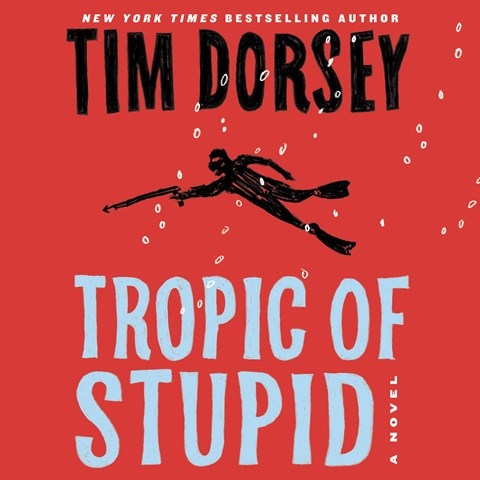 OK, back to the east coast. Let's make our way down to Florida—always a rich resource for crime fiction. Author Tim Dorsey and narrator Oliver Wyman team up again to deliver the 24th addition to the Serge Storms series, TROPIC OF STUPID. Once again, Florida expert and very smart but very crazy Serge Storms teams up with his perpetually stoned companion Coleman to visit Florida's parks while tracking down Storms's relatives. What could happen? After all, this is Florida. Fans of the series will be onboard for a wild ride while picking up lots of interesting facts about the history of the state.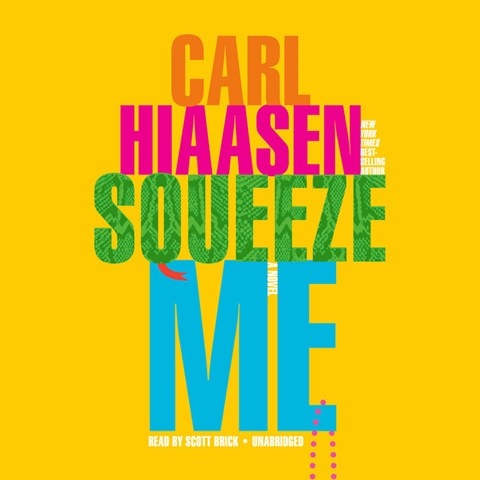 Of course, one can't leave the Sunshine State without bringing in Carl Hiaasen, whose latest audiobook, SQUEEZE ME, earned an Earphones Award for Golden Voice Scott Brick. In typical Hiaasen fashion we are treated to a funny, satirical romp, this time with the wealthy Trump-supporting set in Palm Beach. This might be too political for some and just the right tone of irreverent and amusing for others. It certainly will place you in the center of a gilded Florida.
Why not take a breather from the cold and the gray and join me traveling far away without violating any COVID restrictions? Stay safe and warm, all!