I have a bit of an obsession with the Scandinavian and Nordic countries. I've been reading about them and studying different aspects of their culture, and I'm fascinated. Part of that intrigue may come from my affinity for their amazing crime fiction, which is actually a bit on the ironic side given their crime rates—Finland touts the highest murder rate among them at about half that of the United States but double Denmark, the nearest fellow Nordic country—but let's not quibble.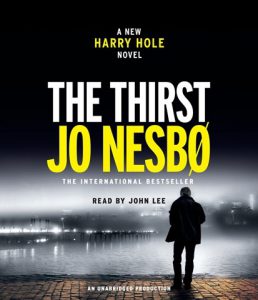 While many may credit Swedish journalist Stieg Larsson with putting Scandinavian crime on the map, he isn't the first of this region's great writers. But he did garner global attention, and now crime fiction enthusiasts around the world have no trouble finding old and new titles alike from the many talented Scandinavian and Nordic writers creating dark and deadly tales.
I have to credit Norway's Jo Nesbø with first hooking me on a geographical area far colder than any I'd opt to live in. I had barely started THE REDBREAST, narrated by Robin Sachs, before I knew I was a goner. Whether it's a Harry Hole series audio or one of Nesbø's standalones, I devour them all. I'm especially fond of John Lee's consistently stellar narrations in the Harry Hole series. And you know I'm a devout fan of a writer when I can't pass up a title, even if it is THE COCKROACHES. (At fewer than 7 murders per million people in Norway, I'm pretty sure Nesbø's already exhausted them all as inspiration for his books.)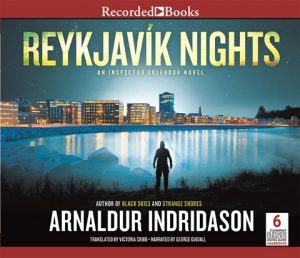 Karin Fossum is another Norwegian author who had an early influence on my love of Nordic crime fiction. THE WATER'S EDGE, elegantly read by David Rintoul, was my introduction to her work, and it was all I needed to be addicted. Hey! There are worse things I could be hooked on.
Arnaldur Indriðason's Erlendur series, read by George Guidall, is probably the best known from Iceland, and rightfully so, but my introduction to this country was through American ex-pat James Thompson. His SNOW ANGELS blew me away. Sadly he passed away at far too young an age, so his Inspector Vaara series halted at three books.
Another Swede who took the world by storm, Henning Mankell, published the Wallander series, which was also a television series. Though we've lost both Larsson and Mankell, Sweden has seen some other strong writers blossom as well, including Camilla Läckberg and Liza Marklund.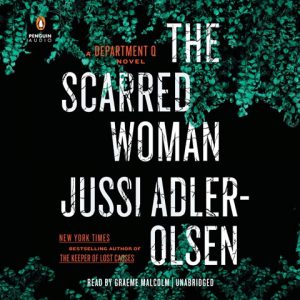 I'd be remiss in writing about Scandinavian crime fiction if I didn't mention Denmark's wildly popular Jussi Adler-Olsen. Releases in his Department Q series are always highly anticipated.
Despite the low levels of real crime in this part of the world, Scandinavians have a knack for creating the fictional versions. Dark, gritty, and very deadly, audiobooks from Nordic writers add a strong element to the genre. Who are some of your favorites?