A couple weeks ago I wrote about contemporary crime and mystery writers who have been influenced by Sherlock Holmes. Another author to add to that list is relative newcomer Joe Ide.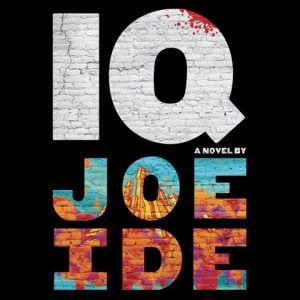 Ide worked for many years in the screenwriting world. While he was selling his work, nothing was actually being made, and eventually he burned out. That's when he turned to novel writing. His personal background, coupled with his intense love of Sherlock Holmes, drove Ide's decision on the subject matter of his debut—he would write "Sherlock in the Hood."
"Sherlock in the Hood" turned out to be IQ. Isaiah Quintabe, a young genius living in East Long Beach, is Ide's Sherlockian character. The death of Isaiah's older brother, his only living relative, while he's still in school turns IQ's world upside down, ultimately resulting in him solving mysteries and crimes for people in his neighborhood. But those in the 'hood don't have much money. They pay with things like casseroles or even live chickens. To offset this, IQ takes on jobs that pay well, but these jobs are the ones that lead him into a lot of trouble.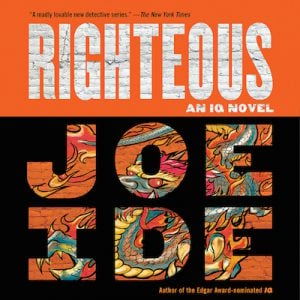 Sullivan Jones did a stellar job narrating IQ and returned this year for the second book in the series, RIGHTEOUS. This time IQ and his sidekick, Dobson, take a job where they find themselves mixed up with a lethal Chinese gang. When they aren't fighting to stay alive, IQ is determined to figure out who killed his brother ten years earlier.
Both audiobooks in this series are fast-paced, smartly plotted adventures. The dialogue is sharp, with plenty of humor and authenticity. And for me, the real strength of these mysteries is their rich characters. Jones doesn't let you miss any of that wonderfulness in his depiction of them.
If you haven't checked out this series yet, give yourself an early holiday treat and pick up these audiobooks. I'm excited to see where Joe Ide will take his "Sherlock in the Hood" next.