Many people have heard me credit Robert Crais with hooking me on crime fiction. The Elvis Cole series was, in fact, my first serious foray into the genre. I picked up THE WATCHMAN at the bookstore and realized it was part of a series. Instead of getting that title, I grabbed THE MONKEY'S RAINCOAT and binged my way straight through the whole series and the three standalones that were available.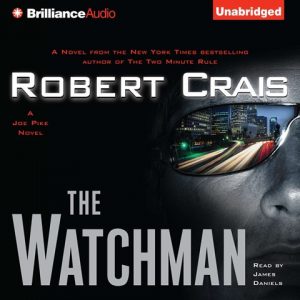 Appropriately, those who go a little nutty for Crais's work are called the "Craisies," and I've made many lifelong friends through a shared love of Elvis, Joe, and the gang. These people are extremely passionate about the series, so they are very upfront about their feelings on everything from book covers to characters to, yes, audiobook narrators.
Unlike some other series that have had long-running narrators who read most, if not all, of the series—Dick Hill for Jack Reacher, George Guidall for Walt Longmire, Will Patton for Dave Robicheaux, Lorelei King for Stephanie Plum—the Elvis Cole series has had a variety of narrators, including Crais himself (THE FIRST RULE). This lends itself to a lot of heated discussion between die-hard fans.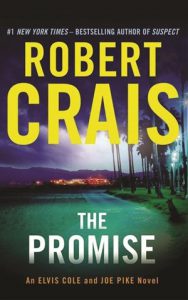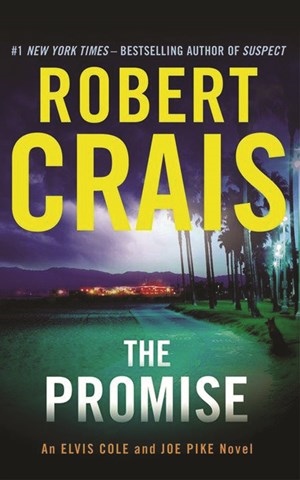 Early in the series there was Patrick Lawlor (THE MONKEY'S RAINCOAT and STALKING THE ANGEL) and then Mel Foster (LULLABY TOWN to VOODOO RIVER). David Stuart took over for a couple of titles, followed by Ron McLarty, then James Daniels. And after Crais read THE FIRST RULE, Luke Daniels took over, narrating the series ever since. If you're a real die-hard audio fan, you may even have listened to William Roberts, who narrated the series released in the UK by the now-defunct AudioGo.
Any way you look at it, there have been a lot of voices for Elvis and Joe, and they are all different. I wasn't listening to audiobooks when I first discovered the series, so when I finally picked up the recordings I had already developed ideas about what the characters sounded like. This tainted my listening. The narrators who performed most similarly to what I imagined were my favorites, of course.  But others grew on me, and I started hearing some of the characters as they'd interpreted them. I especially found this with William Roberts. How about you? A fan of this series? Did any particular narrator stand out for you?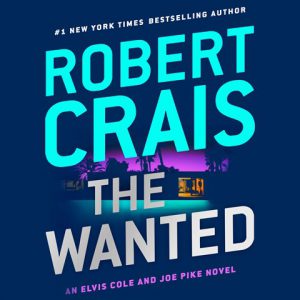 This month THE WANTED, the seventeenth book featuring Elvis Cole and Joe Pike, will be out. A holiday gift for all the Craisies. Luke Daniels is at the mic again this time around, and I have to admit that while I cringed a bit at his French pronunciation of Lucy Chenier's name (Crais pronounces it differently), I was otherwise riveted. The World's Greatest Detective is back with his sarcasm in high gear, Joe Pike is quietly saving the underdogs, and the cat is as ornery as ever. You won't want to miss it.