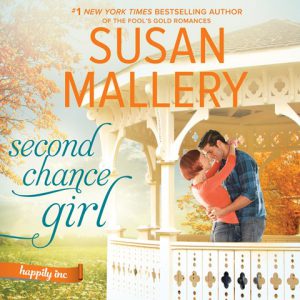 As the crisp days of fall tread inevitably to the snowy invasion of winter — at least here in the Northeast — I start to hunker down and cozy up. My softest green Express sweatshirt from the '90s comes out of the bottom drawer, I pace the grocery store for new and novel hot chocolate flavors, and I look for cozy listens. I'm a re-reader and a re-listener, so many of my cozy listens are old favorites like historicals or Mary Stewart mysteries, or books I read as a child like THE SECRET GARDEN or THE LORD OF THE RINGS. I have slightly different criteria when it comes to cozy romance. I don't want to spend most of the book on the edge of my seat fretting. I want an intimate connection with the main characters. Even if they are flawed, I still want to love them. I look for comforting and wondrous elements such as a dreamy setting or heartwarming dialogue. This column features some cozy listens, including a few holiday titles for you to enjoy in your favorite sweatshirt — or even — no judgment here — pajamas after breakfast.
SECOND CHANCE GIRL: Happily Inc., Book 2
by Susan Mallery, Read by Tanya Eby
Harlequin Audio/Blackstone Audio
Two sisters find romance in the idyllic wedding town of Happily Inc., California. Tanya Eby brings the story to life with a lilt in her voice that invites laughter, whether from surprise giraffes in the road or a mischievous beagle houseguest. Eby captures the lighthearted spirit of her characters' search for love.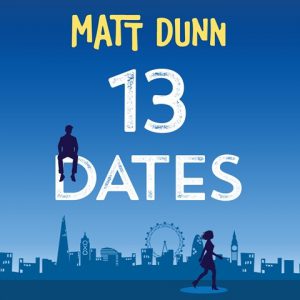 13 DATES
by Matt Dunn, read by James Langton
Brilliance Audio
James Langton's performance is a gift to all listeners seeking a wholesome, fun, and funny narration. Noah meets Angel at a coffee shop, and decides to test a friend's the theory that it takes 13 dates to fall in love. Needless to say, not all of their dates go smoothly, and listeners will be laughing along as Langton's narration adds depth to this romantic comedy.
THE STRAWBERRY HEARTS DINER
by Carolyn Brown, read by Brittany Pressley
Brilliance Audio
AudioFile Earphones Award
Jancy Wilson is in a pickle when her car catches on fire right in front of the Strawberry Hearts Diner. Luck is with her, though, as there is help wanted at the diner. Brittany Pressley gives the wandering Jancy a feisty Southern drawl as she struggles to find her feet. A whole cast of characters populates the warm community of Pick that Jancy has landed in, and Pressley captures the humor, hopes, and dreams of the good folks of Pick as they stick together through adversity and joy.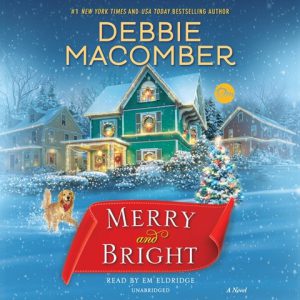 MERRY AND BRIGHT
by Debbie Macomber, read by Em Eldridge
Random House Audio/Books on Tape
Merry Knight's boss Jason Bright is annoying and standoffish — that is, until her mother and brother make her an online dating account (sans picture), and she matches with him online. Em Eldrige narrates the story to match Macomber's straightforward style and hopeful belief in humanity, with good-humored embarrassment when Merry discovers her boss is her mystery match. Macomber's many fans will be charmed by this light Christmas novella.
A STARDANCE SUMMER: Eternity Springs, Book 13
by Emily March, read by Amy Landon
Blackstone Audio
AudioFile Earphones Award
Amy Landon's narration of this lovely summer romance is so seamless that she disappears, allowing the story to shine. Liliana has been fired from her accounting firm for crimes she didn't commit, which leads her to the Tornado Alleycats, a camping club of glamorous senior women in the mountains of Colorado. While this is part of a series, listeners can jump right in without feeling lost in the woods.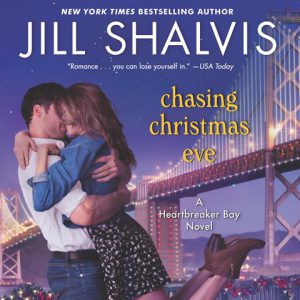 CHASING CHRISTMAS EVE: Heartbreaker Bay, Book 4
by Jill Shalvis, read by Karen White
Harper Audio/Blackstone Audio
Colbie Albright has fled her family and found herself on a plane heading to San Francisco, where she meets a close-knit community with Spencer Baldwin at the center. Narrator Karen White provides distinctive voices among the cast of characters, and conveys Colbie's angst when she deals with her family from a long distance. Colbie has promised to return to them by Christmas Eve, and White builds the tension as the deadline approaches. Listen and imagine the lights twinkling around the city.
What are you favorite listens for the cozy days of fall? Share them below!
This post has been adapted from the original Tease column published in AudioFile Magazine.