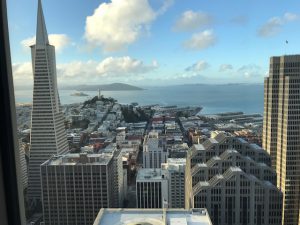 Having traveled this past week to Denver and San Francisco, I thought I'd share some of my favorite mystery/thriller audiobooks that revel in the color, the light, and the landscape of the western United States.
Since my trip started in Colorado, I want to highlight Stephen White's Dr. Alan Gregory series. The final book (number 20), COMPOUND FRACTURES, is narrated by Golden Voice Dick Hill, who performed many of the books in the series. I must confess, however, that my favorite in the series is THE PROGRAM, narrated by Earphones Award Winner Sandra Burr. The books feature Boulder, nestled in the foothills of the Rockies, as the backdrop for the serious crime solving and ethical struggles of psychologist Alan Gregory and his sometimes friend, police detective Sam Purdy. I was sorry to have the series end, but Dick Hill's performance of the dramatic conclusion seemed like a good way to close the book on this one.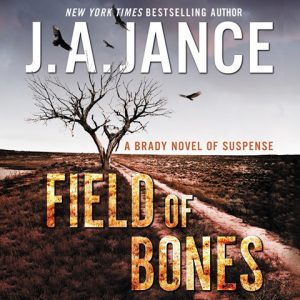 J.A. Jance, another favorite author of mine, has several series that all take place in the Western United States. Jance's delight in the beauty and mystery of the Arizona desert shines through. In the most recent addition to the Sheriff Joanna Brady series, FIELD OF BONES, narrator Hillary Huber brings us a demented serial killer who Sheriff Brady has to track down while managing her newborn and secrets that come back from the past. The plot takes us through many jurisdictions, including out to California. Jance's latest audiobook in the Ali Reynolds series, THE A LIST, follows a similar geography, taking us back and forth from Arizona to Southern California. Narrator Karen Ziemba has mastered the performance of the recurring characters in the Ali Reynolds series.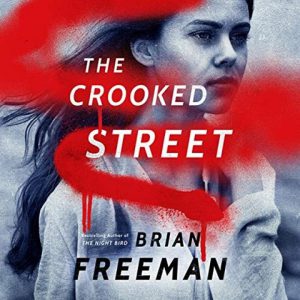 Having explored San Francisco in a previous blog post, I wanted to share a recent audiobook mystery discovery that takes place in the town where Tony Bennett "left his heart." San Francisco is home to many cultures and climates and a general vibe of innovation (including a robotic barista stand and electric scooters that you can unlock with an app, ride anywhere, and leave anywhere). The most recent book in Brian Freeman's Detective Frost Easton Series, THE CROOKED STREET, is narrated by Joe Barrett. Of course, the title refers to the famous Lombard Street, which is a central clue, theme, and possibly the namesake of an evil nemesis in this highly engaging audiobook that takes listeners on a roller-coaster tour through San Francisco's neighborhoods.
By the end of March, this New Yorker has had it with the gray skies and a chill that still requires hats and gloves. How refreshing to escape to the western U.S., whether on a plane or virtually through one of these transporting audiobooks.